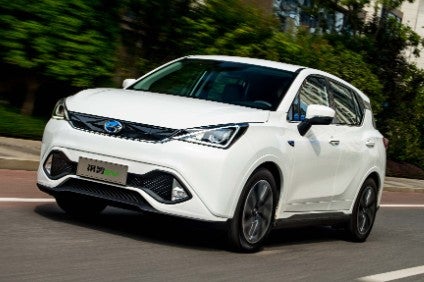 New vehicle sales in China fell by almost 12% to 2.4m units in October from 2.7m units a year earlier, according to reports citing data from the China Association of Auto Manufacturers (CAAM).
The market was driven lower mainly by a 13% drop in new passenger vehicle sales to just over 2m units, reflecting moderating economic growth in the country after the central government tightened bank lending to help cool off an overheating housing market.
Domestic sentiment had also weakened since the trade war with the US began to unfold earlier this year.
This was the fourth consecutive month of decline for the world's largest new vehicle market, with cumulative sales turning marginally negative in the first 10 months of the year to 22.9m units.
Passenger vehicle sales were down by just over 1% at 19.3m units from 19.5m units a year earlier.
While growth had been expected to slow this year as a result of government tightening measures, the rate of decline in the last two months will be a source of concern especially with compulsory new energy vehicle quotas set to be introduced at the beginning of next year.
Any further signs of demand weakness may prompt the government to bring in additional market support in the way of new tax incentives.
Volkswagen's sales fell by 9.8% to 274,000 units in October and were up just slightly at 2.5m year to date while Nissan's sales fell by 5.5% to 142,078 vehicles last month, resulting in 1,237,656 sales year to date.