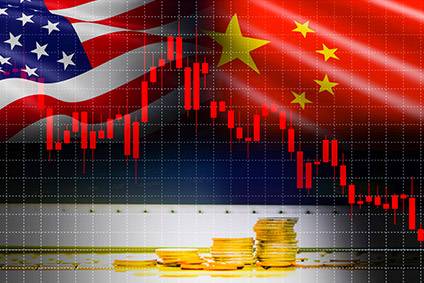 New vehicle sales in China fell by 4.3% to 1.808m units in July from 1.890m units a year earlier, according to wholesale data released by the China Association of Automobile Manufacturers (CAAM). This data include all vehicle types, including passenger vehicles and commercial vehicles.
The continued market decline reflected moderately slower economic growth in the country this year and falling domestic sentiment as trade relations with the US continued to deteriorate.
The market has also been disrupted by new emissions regulations introduced in July and by the long-term switch to new energy vehicles through minimum sales quotas.
Last month's decline followed a 5.3% year on year fall in June and brought the cumulative seven month total to 14.132m units – down by 11.4% on the 15.958m units sold in the same period of last year.
Economic policies imposed by the government to stimulate domestic consumption have so far been unable to completely reverse the market decline but tat has slowed in the last two months reflecting also easier year on year comparisons and heavy discounting by dealers.
Vehicle production declined 11.9% to 1.8m units last month, according to the association data, as vehicle manufacturers continued to clear unsold stock. In the first seven months of the year output was down by 13.5% at 13.933m units.
Sales of new energy vehicles surprisingly also declined year on year in July, according to a CAAM spokesman, but were up by 40.9% year on year at 699,000 units.
Audi is one of the brands to have reported July data with sales increasing by 6.1% to 56,223 units and by 368,094 units in the first seven months of the year.
Hyundai sales rebounded by 53% to 46,000 units last month from depressed year earlier volume, but were still down by over 22% at 318,212 units year to date.
Kia sales were up by 9.7% at 20,837 units in July, but were down also by 9.7% at 172,687 units YTD.
Geely Automobile reported a 24% drop in group sales to 91,375 units in July, including sales by its 50%-owned Lynk & Co joint venture, while sales in the first seven months of the year fell by 16% to 743,055 units.