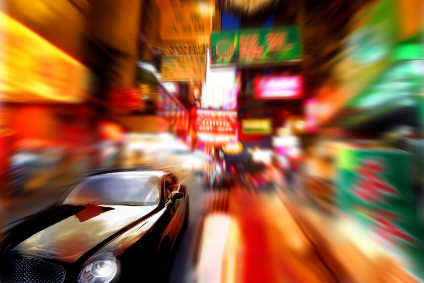 New vehicle sales in China fell by 2.6% year-on-year to 1.75 million units in May, according to data released by the China Association of Automobile Manufacturers (CAAM).
This is the second consecutive monthly decline and follows record sales of just over 28 million units last year.
The market has softened since the government reduced by half of the sales tax discount on cars with engines of up to 1.6L, with the effective rate rising from 5.0% to 7.5%.
The world's largest vehicle market has risen phenomenally in the last decade and at current levels looks vulnerable to any slowdown in economic activity.
Last month, demand for passenger cars was particularly weak – with deliveries falling by 9.3% to 839,000 units. Sales of SUVs remained robust, with growth of 13.5% to 715,000 units, while sales of electric and plug-in hybrid vehicles rose by over 28% to 45,000 units.
In the first five months of the year, the total vehicle market expanded by 1.5% to 10.8 million units.
General Motors and its local joint ventures saw their sales rise by 9.5% year-on-year to 294,425 units last month, while Ford's sales were 3% weaker at 87,733 units; Nissan 112,085(+5.7%); and Toyota 112,800 (+11%).