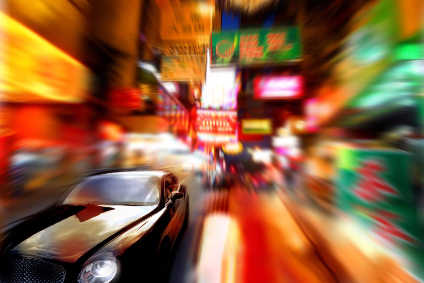 China's vehicle market returned to annual growth in April as the market and industry continued to recover from the coronavirus crisis. The April market was up 4.4% over last year at 2.07m units according to data from the China Association of Automobile Manufacturers (CAAM).
The April gain followed a 43% year-on-year drop in March and a 79% drop in February as the COVID-19 pandemic forced lockdowns and factory shutdowns in the world's largest car market. The monthly year-on-year gain is also the first for China's market since June 2018.
April's gain suggests that China's auto sector is well advanced on the path to recovery, but the market is still expected by CAAM to post a decline for 2020 which could be as high as 25%. The industry will be looking for signs that the April uptick can be sustained. Some analysts have suggested that the Chinese car market may be supported by higher demand from commuters who decide to avoid public transport and opt for small cars instead.
Volkswagen said last week that its sales in China were above year-earlier levels during the last week of April and said that the trend in China is toward individual mobility rather than public transport and that China still has many first-time car buyers.
Analysts note that the upturn could turn out to be be fragile, with buyer confidence still weak and that China's auto industry will experience some supply-chain problems due to the uneven nature of the factory restarts across the country, especially for smaller parts producers. A further worry is the risk of another significant COVID-19 outbreak.