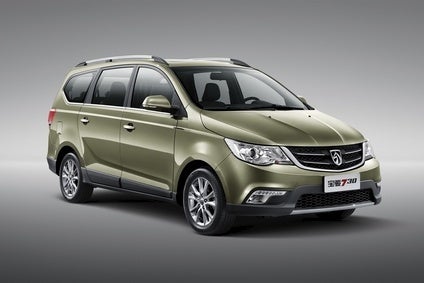 The Shanghai-GM-Wuling joint venture has launched a new minivan for its Baojun brand. SGMW says the 730 introduces a new vehicle architecture.
The Baojun 730 has seven seats with a 2,750mm wheelbase. The only other GM model to have this wheelbase dimension is Shanghai GM's forthcoming Buick Envision SUV. General Motors is yet to reveal any platform details about that model.
The 730 had its public debut at the Shanghai motor show in April but SGMW did not release much official information about the car at that time. Engine choice will be the same 1.5- and 1.8-litre four-cylinder units as feature in the Baojun 610 and 630. These are a small hatchback and sedan, both of which use a Daewoo-derived architecture.