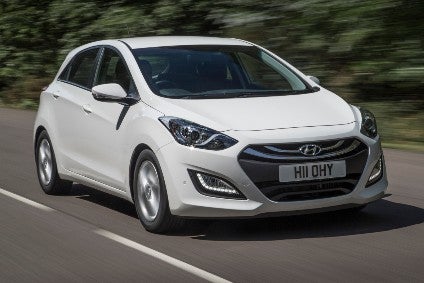 New vehicle sales in China increased by 4.5% to 2,172,000m units in June, compared with 2,077,000 sales in the same month of last year, according to data released by the China Association of Automobile Manufacturers (CAAM).
Sales of passenger vehicles increased by just 2.3% year on year to 1,832,000 units last month, with heavy discounting helping to keep the segment afloat. Commercial vehicle sales were up by over 18% at 340,000 units, however, reflecting reasonably strong economic growth in the country.
In the first half of the year, total vehicle sales were 4% higher at 13,345,000 units, compared with 12,830,000 units in the same period of last year, with passenger vehicle sales up by just 1.6% at 11,253,000 units while commercial vehicle sales were more than 17% higher at 2,101,000 units.
The association said sales of passenger vehicles with engines sized up to 1.6 litres fell by 4.4% to 1,214,000 units in June, compared with peak volumes last year when these cars enjoyed a 50% sales tax discount. In the first half of the year, sales of these vehicles were 2.6% lower at 7,697,000 units.
SUV demand remained strong throughout the first half, however, with sales rising by almost 17%, while sales of MPVs fell by close to 16% and crossover vehicles were almost 33% lower.
Chinese brands accounted for just under 44% of the passenger vehicle market in the six month period, with sales rising by 4.3% to 4,940,000 units.
The new energy vehicle segment, mostly comprising electric (EV) and plug-in hybrid vehicles, continued to rebound in June with the sector still enjoying generous government incentives. The segment expanded by 33% to 59,000 units last month and by 14.4% to 195,000 units in the first half of 2017, with EV sales rising by over 26% to 160,000 units and plug in hybrids falling by almost 20% to 35,000 units.
General Motors' local joint ventures reported a rebound in June, after two months of decline, with combined sales growing by 4.3% to 285,191 vehicles and cumulative six month sales rising by 2.5% to 1.8m units. The company hopes this rebound will continue, helped by the introduction of 10 new and upgraded models in the second half of the year.
Volkswagen brand sales increased 5.4% to 232,400 units in June and just 0.2% to 1,395,500 units in the first half of the year while Audi's sales were up 2% at 51,651 units last month but were 12.2% lower at 253,635 units year to date.
Ford's sales rose by 15% to 100,000 units in June and by 7% to 540,000 units in the first half of the year while Toyota's sales increased 10% to 106,900 units last month and 5.4% to 624,000 units year to date.
Hyundai's sales plunged by 64% to 35,049 units in June, while sister company Kia saw its sales drop by 58% to 19,003 units, as the fall out from the dispute between China and South Korea over the deployment of the US THAAD missile shield continued to harm South Korean corporate interests in China.