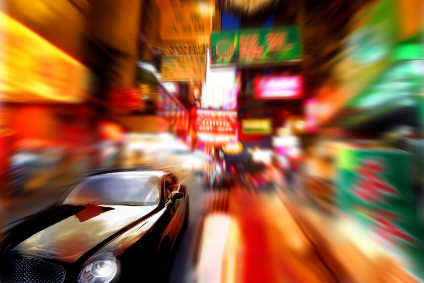 New vehicle sales in China rose by over 19% to 1,737,000 units in February 2022 from 1,455,000 in the same month of last year, according to passenger car and commercial vehicle wholesale data released by the China Association of Automobile Manufacturers (CAAM).
The recovery strengthened last month after the market saw its first year on year rise in nine months in January, with sales in the second half of last year affected by supply chain shortages, covid lockdowns in some key cities and other issues including energy shortages.
Vehicle sales in the first two months of 2022 increased 7.5% to 4,268,000 units from 3,958,000 units in the same period of last year, with passenger vehicle sales rising by over 14% to 3,674,000 units while commercial vehicle sales were down by almost 22% at 594,000 units.
New energy vehicle (NEV) sales continued to drive overall sales forward, with volume surging by 155% to 765,000 units year to date, including a 149% rise in battery electric vehicles to 605,000 units.
The government expects the economy to grow by at least 5.5% this year, after rebounding by 8.1% in 2021, although there is still significant consumer and business uncertainty in the country. Vehicle sales last year increased 3.8% to 26.3 million units, mainly due to a strong rebound in the first quarter of the year, after three years of decline.
CAAM expects the vehicle market to expand by over 5% to 27.5 million units in 2022, underpinned by strong pent up demand, monetary easing and other economic stimulus measures.
Manufacturer performance
The country's largest vehicle manufacturing group, SAIC Motor, saw its global sales rise by 13% to 777,518 units in the first two months of 2022, including 121,537 overseas sales. Its SAIC-Volkswagen joint venture reported a 62% rebound in sales to 221,211 units and SAIC-GM-Wuling deliveries were up by 11% at 176,057 units while SAIC-GM volume fell 10% to 186,013 units.
SAIC Motor passenger vehicle sales increased by 51% to 131,971 units while its wholly-owned SAIC-Maxus subsidiary saw its sales rise by 27% to 33,559 units.
SAIC last month said its newly established SAIC-Audi joint venture aims to sell 50,000 vehicles in China in its first year of operation, in 2022. The company will have three main models available in this market this year, the A7L, Q5 e-tron EV and a full-size SUV with a network of 120 sales outlets expected to be in place by year end.
Geely Auto said its global sales increased by 2% to 78,478 units in February, while its year to date sales were down by 4% at 224,858 units.
BYD Auto reported a 336% surge in sales to 90,268 units last month, lifting its sales to 183,194 units in the first two months of the year.