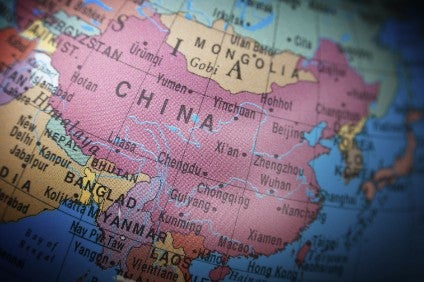 New vehicle sales in China plunged by more than 18% to 1.94m units in January, 2020 from an already weak 2.3m units in the same month of last year, according to wholesale data released by the China Association of Automobile Manufacturers (CAAM).
Vehicle output was also down by 27.6% at 1.78m units.
Separate retail data released by China Passenger Car Association (CPCA) suggests passenger vehicle sales in the country fell by 22% to 1.71m units last month, with the Association expecting the data to get much worse in February.
Last month's sales decline has been largely attributed to fewer working days in the month due to the Lunar New Year holidays, which fell in the last week of January instead of February last year and to efforts by local vehicle manufacturers to bring sales forward into December to boost full-year 2019 figures.
The coronavirus outbreak also had a significant impact on consumer spending in January, but its effects on the vehicle market will show up more clearly in the February data. With many large cities in China still in shutdown, and with day-to-day business and consumer activity far from normal in other parts of the country, some industry insiders now expect vehicle sales to drop by more than 50% year-on-year in February.
A poll conducted earlier this month by the CPCA suggested dealers expected the country's passenger vehicle market to fall by between 50-80% year-on-year in February. The Association has asked banks to extend loans and provide additional temporary liquidity to help dealers that are "facing extreme liquidity pressure".
Automotive production in Hubei, the province at epicentre of the virus outbreak, has been severely impacted by the health crisis. Supply chain disruption has also forced vehicle plant closures as far away as Japan and South Korea as well as in other parts of China. The province is home to China's Dongfeng Motor and accounted for around 9% of total vehicle production in the country last year.
Sales of new energy vehicles, including battery-powered electric vehicles and plug-in hybrid vehicles, plunged by more than 54% to 43,700 units in January, albeit from very strong year-earlier sales of 96,000 units.
NEV sales have been declining sharply since the government cut subsidies by up to 60% in June last year.