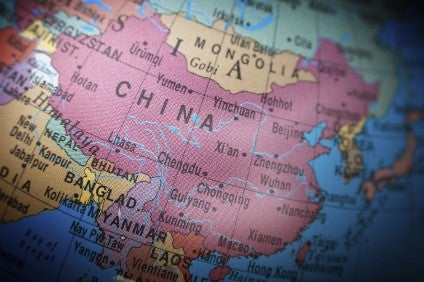 China's new vehicle market continued to decline sharply in September 2021, by almost 20% to 2,067,000 units from 2,565,000 in the same month of last year, according to passenger car and commercial vehicle wholesale data released by the China Association of Automobile Manufacturers (CAAM).
September was the fifth consecutive month of decline for the market after a strong rebound earlier in the year from weak year earlier levels. Vehicle production last month continued to be held back by the global shortage of semiconductors with output falling by 18% year on year to 2.077m units.
Major foreign automakers including Volkswagen, GM, Toyota, Honda and local manufacturers such as SAIC Motor, Geely and Great Wall all reported sharply lower volume.
Underlying demand for vehicles remains strong, reflecting strong pent up demand and low interest rates, despite slowing economic growth due mainly to supply chain and energy shortages while problems in the property sector are a growing concern.
GDP growth in the second quarter was 7.9%, but it is expected to have slowed to around 5% in the third quarter.
New vehicle sales in the first nine months of the year increased 9% to 18,623,000 units from 17,116,000 units a year earlier, with passenger vehicle sales rising by 11% to 14,862,000 units and commercial vehicle sales up by just 0.5% at 3,761,000 units.
Sales of new energy vehicles (NEVs), comprising mainly electric and hybrid-powered vehicles, surged by 148% to 357,000 units in September and were up by 185% at 2,157,000 units year to date, including 1,788,000 battery-powered vehicles.
Manufacturer performance
SAIC Motor global sales fell by over 14% to 515,804 units in September 2021, driven lower by an almost 29% plunge in SAIC-Volkswagen sales to 125,019 units, a 19% drop in SAIC-GM sales to 124,033 units and a 15% fall in SAIC-GM-Wuling sales to 150,000 units.
The group's cumulative nine month sales were just slightly higher at 3,619,043 units, with SAIC-GM-Wuling sales up by 6.7% at 1,051,441 units while SAIC-GM sales were down by 5.2% at 901,906 units and SAIC-Volkswagen sales dropped by over 17% to 850,437 units.
Geely Auto said its global sales, including Lynk & Co-branded vehicles, fell by 18% to 103,936 units in September with overseas sales down by 1% at 8,013 units. In the first nine months of 2021 its global sales increased by 5% to 921,796 units.
Great Wall Motor said its global sales fell by over 15% to 100,022 vehicles in September but were up by almost 30% at 884,000 year to date, including 86,509 overseas sales.
Toyota sales in China fell by almost 36% to 115,000 units last month while Honda reported a 28% drop to 121,448 units and Nissan a 26% fall to 104,443 units.