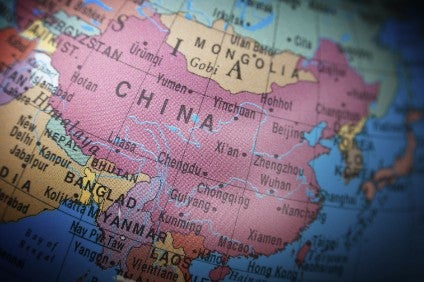 China's new vehicle market continued to decline sharply in August 2021, by almost 18% to just under 1.8m units from 2.19m in the same month of last year, according to passenger car and commercial vehicle wholesale data released by the China Association of Automobile Manufacturers (CAAM).
August was the fourth consecutive month of decline for the market after a strong rebound earlier in the year from weak year earlier level. Vehicle production last month continued to be held back by the global shortage of semiconductors, with major foreign automakers, including Volkswagen, GM and Ford and local manufacturers such as Geely and Great Wall Motors, hit particularly hard by the shortage.
Underlying demand for vehicles in the country remains strong with the market having already rebounded to pre-pandemic levels driven by strong pent-up demand and low interest rates. The Chinese economy also remains strong, having expanded by 7.9% year on year in the second quarter of 2021 after an 18% rebound in the first quarter from weak year earlier levels driven by particularly strong export demand in recent months.
New vehicle sales in the first eight months of the year were still almost 14% higher at 16.5m units from 14.5m units a year earlier. Passenger vehicle sales fell by 14.7% to 1.45m units in August, according to retail data released by the China Passenger Car Association, but increased by 17.1% to 12.9m units year to date.
Sales of new energy vehicles (NEVs), comprising mainly electric and hybrid-powered vehicles, increased almost threefold to 321,000 units last month and surged by a similar rate to 1.799m units over the eight month period.
The association said it now expects the vehicle market to growth by less than the 6.5% it forecast earlier in the year, with semiconductor shortages the main contributing factor in the second half of the year.
Manufacturer performance
SAIC Motor global sales fell by 10% to 453,408 units in August 2021, driven lower by a 18% plunge in SAIC-GM sales to 106,017 units while deliveries by SAIC-Volkswagen fell by 15% to 123,017 units and SAIC-GM-Wuling were down by over 12% at 130,057 units.
Cumulative eight-month group sales were still up by 3.1% at 3,103,239 units, with SAIG-GM-Wuling sales rising by over 11% to 901,441, while SAIC-GM sales were down by 2.5% at 777,873 units and SAIC-Volkswagen sales fell by over 15% to 725,418 units.
Geely Auto said its global sales, including Lynk & Co-branded vehicles, fell by 22% to 88,348 units in August with sales in China down by 23% at 82,123 units. In the first eight months of 2021 its global sales increased by 9% to 817,860 units.
Great Wall Motor said its global sales fell by 17% to 74,257 vehicles in August, but were up by over 39% at 784,023 year to date including 86,509 overseas sales.