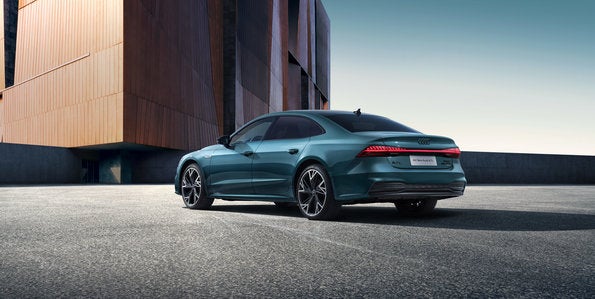 China's new vehicle market shrank by nearly 12% to 2,234,000 units in March 2022 from 2,526,000 in the same month of last year, according to passenger car and commercial vehicle wholesale data from the China Association of Automobile Manufacturers (CAAM).
After growing by 7.5% in the first two months of the year, Chinese vehicle sales have been affected by strict lockdowns in key cities across the country as the government continued its zero-tolerance covid policy.
The country's largest city, Shanghai, is in its third week of lockdown, which is severely affecting production at key vehicle plants owned by SAIC Motor, its joint ventures with Volkswagen and GM, plus Tesla's Gigafactory.
Numerous component suppliers have also been forced to halt operations, adding to the ongoing problems caused by the global semiconductor shortage.
This followed similarly strict lockdowns in Shenzhen and Changchun in March and in Tianjin earlier in the year. It now looks like the large manufacturing hub of Guangzhou in the south is also in for similar treatment.
In the first quarter of the year, vehicle sales were slightly higher at 6,509,000 units compared with 6,484,000 units in the same period of last year, with passenger vehicle volume up 9% at 5,545,000 units while commercial vehicle units plunged 32% to 965,000.
New energy vehicle (NEV) sales, mainly electric and hybrid vehicles, continued to drive overall sales forward in the first quarter, with sales surging by 139% to 1,257,000 units including one million battery powered vehicles.
The lockdown impact is expected to be more severe in April, given the significant disruption to vehicle production in Shanghai and potentially also in Guangzhou, and may well run into May as supply chains struggle to recover.
The lockdowns are expected to have a material effect on second quarter GDP growth.
Earlier this year CAAM said it expected the vehicle market to expand by over 5% to 27.5 million units in 2022, after growing by 3.8% to 26.3 million units in 2021.
Manufacturer performance
The country's largest vehicle manufacturing group, SAIC Motor, saw its global sales fall by almost 10% to 443,845 units in March but were still up by almost 7% at 1,220,563 units in the first quarter of the year. Overseas sales surged by 45% to 171,875 units in this period.
Despite weak sales last month, SAIC-Volkswagen reported a 33% increase in first quarter sales to 331,229 units, while SAIC-GM-Wuling deliveries increased 6% to 326,057 units. SAIC-GM continued to be severely affected by the global semiconductor shortage, with its three month sales falling by over 18% to 274,536 units.
SAIC Motor passenger vehicle sales increased by 34% to 194,183 units in the first quarter while its wholly-owned SAIC-Maxus subsidiary saw its sales rise by nearly 12% to 51,267 units.
SAIC last month said its newly established SAIC-Audi joint venture aims to sell 50,000 vehicles in China in its first year of operation, in 2022. The company will have three main models available in this market this year, the A7L, Q5 e-tron EV and a full-size SUV with a network of 120 sales outlets expected to be in place by year end.
Volkswagen said last month it aimed to at least double its EV sales in China this year from 93,000 units in 2021.
GAC Group reported a 22% increase in first quarter sales to 608,167 units, including a 23% sales increase to 247,006 units reported by its GAC Toyota joint venture.
Geely Auto sold 101,166 vehicles globally in March, including 7,788 exports, while its year to date sales were 326,024 units.