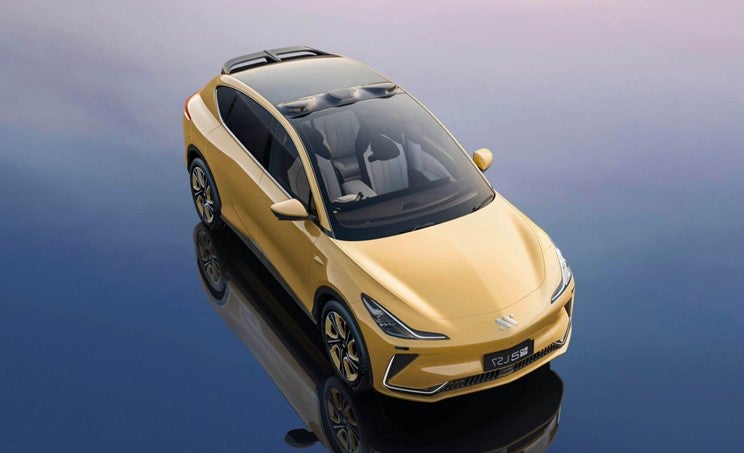 New vehicle sales in China fell sharply in January 2023, by 35% to 1,649,000 units from 2,531,000 units a year ago, according to passenger car and commercial vehicle wholesale data from the China Association of Automobile Manufacturers (CAAM).
The market has slowed significantly since rebounding in the third quarter of last year, reflecting a sharp slowdown in economic activity due to widespread Covid outbreaks and lockdowns across the country in the fourth quarter. This has also resulted in new shortages of semiconductors, with supply chains once again disrupted by the pandemic.
GDP growth slowed to 2.9% in the fourth quarter, resulting in full-year growth of just 3%.
The sharp vehicle market decline in January also reflected this year's early Lunar New Year holidays, which significantly reduced the number of working days in the month compared with last year.
According to CAAM, sales of passenger vehicles fell 33% to 1,469,000 units while commercial vehicle sales were down 48% at 180,000 units.
Sales of new energy vehicles (NEVs), mainly electric and hybrid vehicles, fell 6% to 408,000 units after almost doubling to 6,887,000 units last year. Deliveries of battery-powered electric vehicles (BEVs) fell 17% to 287,000 units while sales of hybrid vehicles rose by 42% to 121,000 units.
Vehicle exports rose by 30% to 301,000 units in January, while overall vehicle production was down by 34% at 1,594,000 units.
Manufacturers
The country's largest vehicle manufacturing group, Shanghai-based SAIC Motor, reported a 48% drop in global sales to 238,023 units in January. This included a 45% decline to 72,008 units at its SAIC-Volkswagen joint venture while SAIC-GM reported a 50% drop to 50,001 units SAIC Motor brand 55,698 units (-18%) and SAIC-GM-Wuling 30,000 units (-73%).
Overseas sales increased by over 17% to 76,608 units, including almost 5,000 shipments to Europe of the MG4 Electric, the first production model built on the company's dedicated MSP EV platform.
SAIC Motor has set a target of 6m global vehicle sales in 2023, up from 5.3m units in 2022, including 1.5m new energy vehicles. The company said recently launched models had been well received, including the battery powered LS7 upmarket SUV built by IM Motors, its joint venture with Alibaba and Zhangjiang High Tech, and its in house F7 battery-powered sedan sold under its new Rising Auto brand.
Changan Automobile sales fell by 38% to 171,805 vehicles in January, despite a doubling of NEV sales to 28,031 units.
GAC Group reported a 38% drop in sales to 146,921 in January, including a 28% drop in NEV sales to 12,520 units. This includes a 24% drop in GAC Toyota sales to 75,500 units; GAC Honda 38,143 (-51%); GAC Motor 23,277 units (-36%); and BEV-maker GAC Aion 16,031 units (-49%).
BYD Auto's global NEV sales rose by 64% to 151,341 units in January, including 10,409 exports. Battery powered passenger vehicle sales rose by 54% to 71,338 units, while plug in hybrids rose by 69% to 78,826 units. Song was its best selling model range with 49,865 deliveries, followed by the Yuan with 23,231 units and the all electric Dolphin range's 17,629 units.
Geely Auto sales fell by 29% to 103,452 units in January, including 15,105 exports. The company is targeting a 15% increase in global vehicle sales to 1.65m units in 2023, driven by an 83% jump in NEV sales to 600,000 units, up from 329,000 in 2022.
Great Wall Motors global sales fell 45% to 61,519 units last month, despite a 25% rise in overseas sales to 15,998 units. The company said it aimed to sell 1.6m vehicles in 2023, driven by the launch of at least 10 new NEV models.
Tesla Shanghai plant global sales rose 10% to 66,051 units in January, driven by a 39% increase in local sales to 26,843 units while exports fell 3% to 39,208 units with overseas demand affected by the opening last year of the new plant in Berlin.