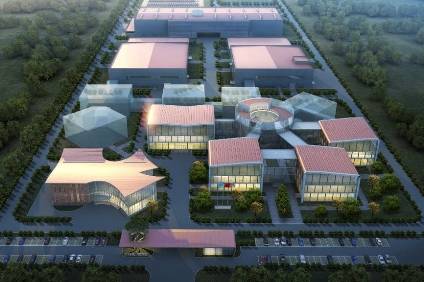 China's new vehicle market continued to recover in December 2020, with sales rising by 6.4% to 2.83m units from 2.66m units in the same month of the previous year, based on passenger car and commercial vehicle wholesale data released by the China Association of Automobile Manufacturers (CAAM).
Earlier, the China Passenger Car Association (CPCA) had said the country's new passenger vehicle market also continued to recover last month, with sales rising by 6.6% year-on-year to 2.29m units.
The Chinese economy has rebounded strongly from the COVID-19 pandemic, with GDP growth estimated at around 5.5% year-on-year in the fourth quarter of 2020. Government data showed the economy expanded by 4.9% in the third quarter and by 3.2% in the second quarter, after a 6.8% contraction in the first quarter.
Total vehicle sales in 2020 declined by 1.9% to 25.311m units after falling by 8.2% to 25.769m units in 2019, with passenger vehicle sales down by 6% at 20.178m units while commercial vehicle sales surged by 18.7% to 5.133m units – driven by government infrastructure investment and by stricter emission regulations forcing operators to upgrade their vehicles.
After declining by almost 17% to 10.260m units in the first half of 2020, new vehicle sales rebounded strongly in the second half, by almost 12% to 15.051m units, driven by significant financial stimulus and by local government measures to encourage vehicle purchases, including the lifting of restrictions on the issue of new vehicle licence plates in major cities.
Sales of new energy vehicles (NEVs) jumped by almost 50% to 248,000 units in December and by close to 11% to 1.367m units over the full year – including 1.116m battery-powered vehicles and 251,000 plug-in hybrid vehicles.
The association sale it expects total vehicle sales to rise by 4% to 26m units in 2021.
Manufacturer performance
General Motors and its local joint ventures saw their sales rebound by 14.1% to 954,325 units in the fourth quarter of 2020, resulting in a 6.2% decline in full-year sales to 2,901,102 units. SAIC-GM-Wuling was the best performing joint venture, with sales rising by 8.8% to 1,092,286 units last year.
Ford's Chinese joint ventures reported a 6.1% sales rise to 602,627 units combined last year, after sales jumped by over 30% to 190,916 units in the fourth quarter.
BMW said it had its best year yet in China in 2020 with sales of BMW and Mini vehicles rising 7.4% to 777,379 units.
Audi also reported record sales last year, up 5.4% to 726,288 units, including 674,700 locally made models and 51,588 imports.
Toyota reported an 11% sales rise at its Chinese joint ventures to 1.8m units last year, including a similar increase in Lexus sales to 223,700 units.
FAW-Volkswagen, one of Volkswagen's main joint ventures in China, reported a 1.5% sales rise to 2.16m units, including 1.28m Volkswagen brand vehicles, 726,288 Audis (reported above) and 155,223 Jetta models.
Shanghai-Volkswagen's sales plunged by close to 25% last year to 1,505,505 units last year, however.
FAW Group's total sales, including all joint ventures, rose by 7.3% to 3.7m units last year,
SAIC Motor's global sales – including all domestic and overseas joint ventures – declined by over 10% at 5.6m units.
Geely Auto's global sales, including Geely and Lynk & Co-branded vehicles, fell by 3% to 1.32m units in 2020. The company exported 72,700 vehicles last year, up by over 25% on the previous year's volumes.
Great Wall Motor said its sales increased by 4.8% to 1,111,598 units in 2020.
GAC Group and its joint ventures saw volumes fall by just under 1% to 2,043,756 units.