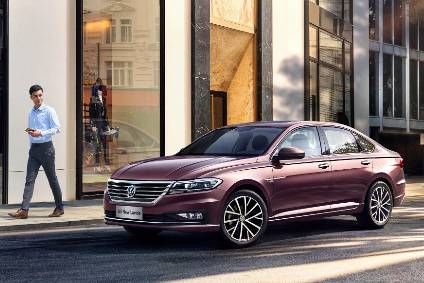 Preliminary financial results for 2020 issued by Volkswagen Group showed a strong recovery during the course of the year, underpinned by stronger sales in China.
In a statement, the company said that VW Group deliveries 'continued to recover strongly in the fourth quarter and even exceeded the deliveries of the third quarter 2020, leading to strong group turnover'.
Based on preliminary figures, the VW Group expects the year to show operating profit before special items related to diesel of around EUR10bn, which compares with EUR19.3bn in 2019. While the 2020 figure is well down on 2019, it is still well above analyst expectations of around EUR5bn.
VW also said that reported Automotive net cash flow for the year was around EUR6bn.
The preliminary figures suggest that the positive recovery trends established in the third quarter continued in the fourth. More detail on VW Group's full-year financial results will be disclosed at the end of February, with a comprehensive disclosure at the company's annual press conference on March 16th.
The third quarter performance showed a decisive swing into positive territory, boosted by sales in China. The world's largest market recovered strongly in 2020 to end the year just 2% down on 2019. VW Group reported operating profit (before special items) at EUR3.2bn for the third quarter of 2020 (compares with a loss of EUR1.7bn in Q2 and EUR4.8bn profit in Q3 2019), helped by a rapid recovery in sales in the recovering Chinese market.
A key driver of this development was China, the VW Group's largest single market, where deliveries between July and September were 3% up on the prior-year period. Globally, the number of vehicles delivered to customers in the third quarter was approximately the same as in the same quarter of 2019 (–1.1%).
In September, the VW Group's global deliveries exceeded the level of the same month in 2019 for the first time this year (+3.3%).