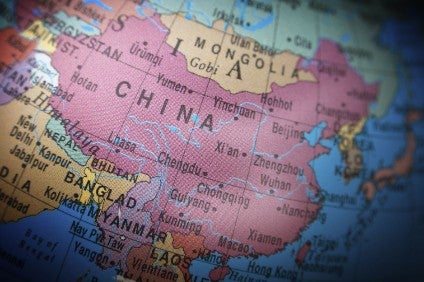 Retail sales of new passenger vehicles in China plunged 80% year on year in February 2020 from weak February 2019 sales of 1.21m, according to preliminary data released by the China Passenger Car Association (CPCA).
The fall came as the country's economy succumbed to the COVID19 coronavirus from which, this month, it is starting to show tentative signs of recovery.
The association did not release, as usual, the actual sales data for February which just-auto estimated was around 242,000 units but confirmed daily sales picked up significantly in the last week of the month.
The February vehicle sales decline was said to have been the steepest ever recorded in the country and the association expected it also to be the steepest this year.
"Dealers returned to work gradually in the first three weeks of February but showroom traffic was very low", the CPCA said in a statement.
The association added passenger vehicle wholesale volumes, or deliveries from factories to dealerships, "probably plunged by 86% in February".
The coronavirus outbreak brought the economy virtually to a standstill in February just as the vehicle market was looking like stablising after almost two years of decline.
Toyota was the first automaker to sales for February with its Toyota and Lexus brand deliveries declining 70% to 23,800 units.
Nissan subsequently said its China sales fell by 80% to 15,111 units last month.
Tesla , which began deliveries from its newly built assembly plant in Shanghai at the end of 2019, said it sold 3,958 cars in China in February which it estimated was equivalent to around 30% of the plug in electric passenger car market.
There now are signs the spread of the coronavirus in China has already begun to slow, leaving automakers hopeful the market will stabilise in the second quarter before rebounding in the second half of the year.
GM China president Matt Tsien earlier this month said he expected China's vehicle market to decline sharply in the first half of 2020 before staging a recovery in the second.