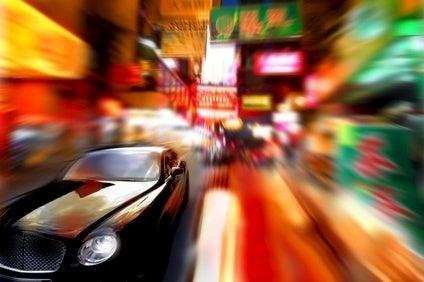 Sales of new passenger vehicles in China fell 14% to 1.738m units in October from 2.203m a year earlier, according to retail data released by the China Passenger Car Association (CPCA).
The market was up 8.3% compared with September, after GDP growth slowed to 4.9% in the third quarter from a strong 2020 level, with supply chain and energy shortages holding back economic activity.
Passenger cars accounted for 840,000 of sales last month, according to the association, while SUV sales reached 789,000 units and MPVs and minibuses109,000 units.
The association said the October month on month increase reflected the recent relaxation of covid related restrictions in the country while semiconductor supply shortages were also said to have eased gradually since September.
The recent supply chain shortages have driven down inventories significantly in recent months and most dealers have withdrawn many discounts and sales incentives, and, in some cases, even hiked prices.
In the first 10 months of the year, retail sales of passenger vehicles in the country were still up by 8.7% at 16.5m units according to the association's data, up from 15.2m a year earlier.
Tesla was reported to have sold 13,725 vehicles in China last month and exported a further 40,660 units while Volkswagen said it sold 12,000 ID electric vehicles (EVs).
Local EV maker Xpeng sold 10,138 units and Nio 3,667 units.