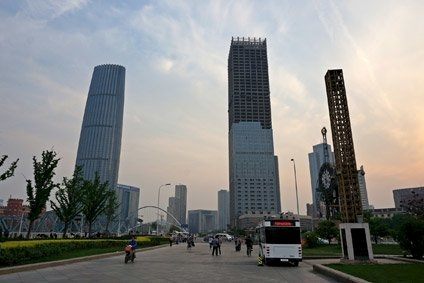 National Electric Vehicle Sweden (NEVS) says it has secured two new 'part owners' to establish a Chinese factory in Tianjin, although it is as yet unclear what exact structure the operation will have.
Speculation has long centred around a Chinese company taking a stake in NEVS, with the Swedish automaker finally announcing today (27 May), it will partner with Tianjin Binhai Hi-tech Industrial Development Area (THT) and the Beijing State Research Information Technology Company (SRIT).
The site will focus on electric vehicles and a second global research and development centre, with Tianjin active in promoting new energy vehicles both in the form of consumer subsidies and official procurements.
SRIT is an IT service provider owned by China's Research Development Centre of the State Council, and the telecommunications giant, China Unicom.
The first car produced in the plant in Tianjin will be an electric vehicle based on NEVS technology, followed by an EV and portfolio of battery electric vehicles and EVs based on NEVS' new vehicle architecture.
"NEVS' focus is to produce high quality electric vehicles with China as its initial main market," said NEVS president, Mattias Bergman.
"The long-term cooperation with the development area THT in Tianjin and the IT pioneer SRIT, will help us achieve our vision and our goal of a global strategic presence and is an important addition to the resources we have in Trollhättan."
NEVS was not immediately available for comment in its home town in Sweden.