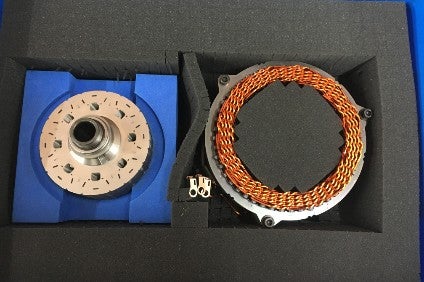 China reportedly is considering prohibiting exports of certain rare earth magnet technology in a move that would counter the US' advantage in the high-tech arena.
Officials are planning amendments to a technology export restriction list which was last updated in 2020, Nikkei Aisa reported.
The revisions would either ban or restrict exports of technology to process and refine rare earth elements. There are also proposed provisions that would prohibit or limit exports of alloy tech for making high performance magnets derived from rare earths.
In all, there are 43 amendments or additions in the draft list first announced in December by the commerce and technology ministries. Officials have finished taking public comments from experts, and the changes are expected to go into force this year, Nikkei Asia said.
High performance magnets are used in a wide range of applications, such as motors for electric vehicles.
The report noted China had suspended exports of rare earths to Japan following tensions in 2010 surrounding the Japan administered Senkaku Islands, which Beijing claims and calls the Diaoyu.
Japan specialises in making high performance magnets from rare earths while the US produces products that use the magnets. That episode led to a heightened sense of alarm in Japan and the US on the economic security front, the report said.
Washington has since moved to forge a rare earth supply chain on US soil. China's share of all rare earths produced globally dropped to roughly 70% last year from about 90% a decade earlier, according to the US Geological Survey.
At the same time, China still holds a tight grip on processing rare earths, Nikkei Asia said. Most rare earths extracted in the US go to China for refining before being shipped back to the US.
The report said, amid heightened China-US tensions, both Washington and Tokyo were developing rare earth supply chains that were less dependent on China. The two countries are sharply restricting exports of advanced semiconductor technology to China with the aim of blunting the nation's rise in the high tech field.
The Chinese government, meanwhile, is looking to turn the country into a high tech manufacturing superpower which can compete with the US. Because China is behind when it comes to advanced semiconductors, "they're likely going to use rare earths as a bargaining chip since rare earths are a weak point for Japan and the US" a source in the resources industry told Nikkei Asia.
"Japan intends to endeavor to strengthen supply chains for critical minerals and other commodities," Japanese chief cabinet secretary Hirokazu Matsuno said. "We'll continue to closely monitor the institutional impact from China," Matsuno added, according to the report.