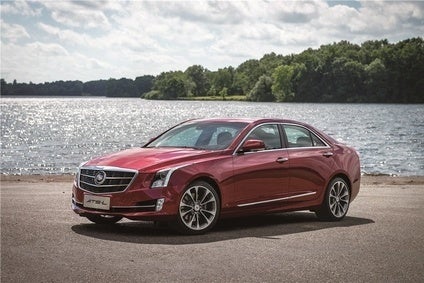 Shanghai GM has revealed the first images of the Cadillac ATS-L, a long-wheelbase model unique to China.
The new model has a wheelbase stretched by 85mm. It will compete with the Audi A4 L, BMW 3 Series Li, Mercedes-Benz C-Class L and Volvo S60L.
The standard wheelbase ATS has been sold by Shanghai GM since late 2013 – imported from the Lansing Grand River plant in Michigan. But the new ATS-L is GM's first Alpha platform vehicle to be built in China. The car is powered by a 205kW, turbocharged two-litre four-cylinder engine. Torque is 400Nm.
Cadillac has set goals of tripling its annual sales in China to 100,000 units by 2015 and increasing its share of the luxury car segment to 10% by 2020.