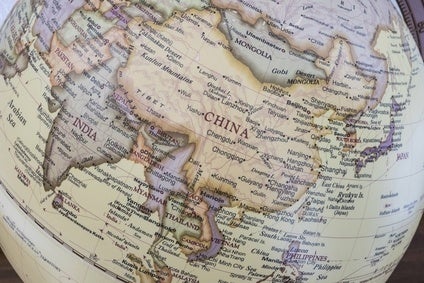 Jaguar Land Rover says it expects many of its 5,800 vehicles kept at the Port of Tianjin to have been damaged, although is unable to quantify the exact number.
The Tata-owned automaker joins a list of manufacturers, with thousands of cars potentially destroyed at the North East China site, following the enormous series of explosions which tore through the port last week.
Hyundai confirmed to just-auto it believed most of its stored cars had been damaged, while Renault added it had lost 'at least' 1,500 vehicles in the fireball which has cost 114 lives with hundreds more injured.
"Jaguar Land Rover wishes to express its most profound condolences to the families and friends of those who lost loved ones in the explosions in Tianjin," said a JLR statement sent to just-auto. "Our thoughts are with them as well as with all those who were injured in this tragic event.

"Tianjin Port is one of three major locations in China through which Jaguar Land Rover imports vehicles. At the time of the explosion, approximately 5,800 vehicles that had recently been shipped to China were stored at various locations in Tianjin.
"However, access to facilities near the site of the explosion remains restricted and so whilst we believe many of these vehicles may have been damaged, we are presently unable to quantify the numbers of units affected.

"We will continue to monitor the situation and work to minimise the impact on our customers and the business."
It had previously been thought around 10,000 cars could have been destroyed in the inferno, although this number may rise considerably as further details become available.
Access to the port appears to be currently very limited.