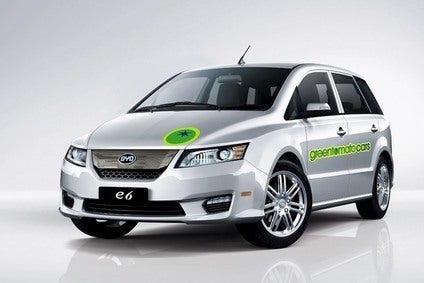 China's government has halved sales tax on small cars to boost the auto sector amid growing signs of slowdown in the world's largest vehicle market. The State Council of China has announced that the 10% tax on the purchase of new vehicles with engine displacement of 1.6 litres and under will be halved until the end of 2016.
The tax break is designed to reduce the consumption of energy and fuel in China while also providing some boost to faltering demand.
The move has boosted Chinese automaker stock prices today and comes after industry lobbying for support measures amid declining domestic sales in recent months. The government has also become concerned about the adverse effects on business and consumer confidence caused by sharp declines in China's stock markets.
The intervention is also intended to send a message that Beijing will take action to support key sectors of the economy – such as automotive – as the economy slows.
Analysts at Credit Suisse forecast that the tax cut will boost passenger-vehicle sales by about 3m units a year.
The government directive announcing the tax cut also forbade local governments from restricting the purchase and operation of electric vehicles and reiterated support for promoting new-energy vehicles and battery development. The statement also highlighted car-sharing and short-term rentals as modes of transportation.