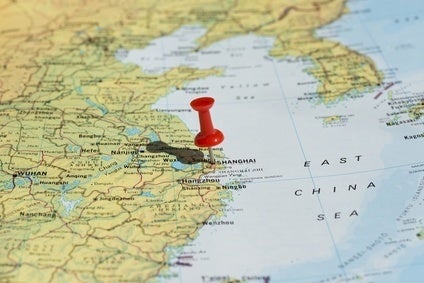 A dust explosion at a tier two supplier in eastern China has killed at least 75 people, two officials of the firm have been arrested and supplies of alloy wheels to General Motors' Shanghai Automotive joint venture are in jeopardy though the automaker has sufficient stock for now.
The official Xinhua news agency reported on Monday (4 August) that the chairman of the Kunshan Zhongrong Metal Products factory in the city of Kunshan, and local regulators, have been blamed for safety breaches that led to the most deadly industrial accident in a year.
The blast on Saturday also injured 185, Xinhua reported.
The plant polished aluminium wheels for automakers incluing GM. The automaker said in a statement to Reuters it bought components from Dicastal which Zhongrong works with but did not have direct dealings with Zhongrong which it described as a "Tier-2" supplier.
Tier-1 component suppliers such as Dicastal are "required to source from Tier-2 suppliers who must meet both in-country environment and safety standards as well as quality standards," GM told the news agency.
GM added there was no immediate impact on its production because it has "sufficient inventory" of the parts, but did not specify what the components were.
"We are working with our supplier to establish alternate processing capability," the statement said.
According to Xinhua, Yang Dongliang, director of the State Administration of Work Safety and head of an investigation team for the accident, said questions arising from the accident and initial investigation suggested that the factory had long failed to address related risks and problems.
There was "very serious dereliction of duty", given the excessive metal dust inside the workshop, which was ignited by flames and caused the blast, Yang told a meeting of the investigation team.
Yang said the main reasons behind the accident were design and construction of the factory buildings had failed to conform to safety provisions; the workshop was overcrowded with too many processing assembly lines; there was a shortage of dust removal equipment at the site and there was substandard electrical equipment at the factory site.
In addition, work safety measures had not been strictly implemented. Accumulated dust and powdered metals had not been cleaned in a timely manner, which led to the combustion of particles.
In factories and mines, the fast combustion of particles suspended in air in an enclosed space can result in a dust explosion.
According to Xinhua, Yang said Kunshan Zhongrong has major responsibility for the accident and local government departments were also to blame for poor implementation of regulations.
The factory has also ignored prior warnings about dust and did not have appropriate fire safety equipment, reports said.
General Motors told Reuters it had asked its main Chinese supplier to find an alternative source of components after the explosion.
A GM spokeswoman in Shanghai told the news agency she had no information on whether GM conducts safety inspections of production facilities run by lower-tier suppliers with which they do not deal directly.
"We will closely monitor the investigation and, if asked, will provide any resources and information that can assist in this matter," GM said.
Xinhua said two senior executives at Kunshan Zhongrong Metal Products had been placed under police custody.
Reuters asked GM if Dicastal was Citic Dicastal Wheel Manufacturing, a producer of aluminum alloy wheels headquartered in the eastern province of Hebei and a unit of Beijing-based Citic Group but a GM spokeswoman in Shanghai said she did not have any information.