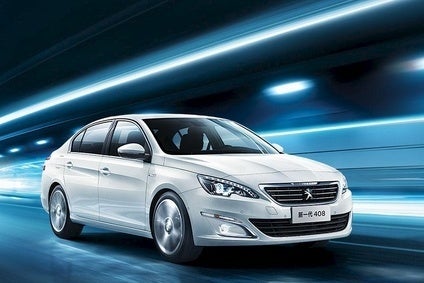 Responding to a question from just-auto.com, a spokesman for Peugeot has named Wuhan 2 as the location for build of the new 408, a sedan version of the 308.
DPCA (Dongfeng Peugeot Citroën Automobiles) has three plants in the city of Wuhan, with construction of a fourth one presently getting away in Chengdu, the provincial capital of Sichuan in central China.
The 408, which had its worldwide debut at April's Beijing motor show, uses PSA's EMP2 platform and replaces a model of the same name. Its rivals will include the new generation Chevrolet Cruze, which has also recently gone into local production. Both cars underline the rising trend for China to be the first country where many foreign OEMs begin manufacturing new models.