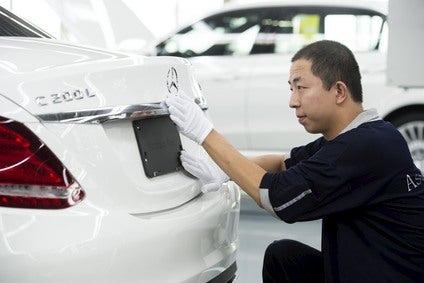 Continental's CFO has told Bloomberg that after a pause for the remainder of 2015, automotive production in China should resume growth again in 2016. He also said that the latest stockmarket falls in China were an "overreaction".
In the interview with Bloomberg, Continental CFO Wolfgang Schaefer said that auto production in China will be flat for the rest of 2015 before increasing by 3-5% in 2016. He also told the news agency that Continental believes the worst is over.
China's economy is currently slowing down and that is also reflected in some decline to car sales in recent months. A recent devaluation of the Chinese currency added to fears that the economy could face a so-called 'hard landing' and prompted a wave of selling on Chinese stock markets, which has further dented confidence.
However, while some car companies are reporting lower demand, others in the industry say that growth is still present for some brands, segments and geographical territories (such as the Tier 3 cities, inland).
Daimler boss Dieter Zetsche has said this week that though growth in the Chinese economy and automobile market is slowing, Daimler still sold 53 percent more Mercedes models in August than it did in the same month last year. Dieter Zetsche told Bild am Sonntag that the company is targeting record sales of 300,000-plus vehicles in 2015.
"It's not a crisis; the financial market reaction and all these gloomy forecasts are overdone," Zetsche told the newspaper.
Schaefer also revealed in the Bloomberg interview that a fully loaded car in China has around half of the highly profitable safety and technology features that a similar vehicle in Europe or North America would be fitted with.