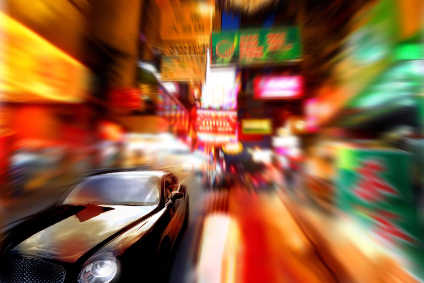 China's car sales rose 18.7% to 2.7m units in October as the market continued to benefit from increased sales ahead of the planned ending of a purchase tax break.
As a result of recent buoyant sales, China's auto industry body – CAAM – adjusted its forecast for 2016 sales upwards. Auto sales growth in China will likely exceed 8% this year, according to CAAM (raised up from 7%).
The comparison with last year is now against stronger sales following the October 2015 introduction of the temporary car purchase tax reduction (to 5% from 10%).
The tax cut has contributed to the better-than-expected 13.8% growth (to 22m units) in the first 10 months of 2016.
The temporary car purchase tax reduction is planned to expire at the end of the year and that appear to be bringing forward car sales to benefit from the tax break.
However, there is increasing speculation inside China that an extension or further market support are being considered by the government.
The China Daily has reported that China is likely to extend the favourable purchase tax policy on small engine vehicles to further boost the market's growth, though it also said that some reform could come to further encourage small and less polluting vehicles.
Some analysts have forecast that the car market in China could slump in 2017 under the combined weight of China's economic slowdown and the loss of the car purchase tax break.
"The tax policy may help unleash five to six percentage points of growth in the nation's automobile market," said Dong Yang, executive vice-president of the China Association of Automobile Manufacturers (CAAM), quoted in the China Daily. "With the extended policy, market growth could reach up to 8 percent, but without it, growth could touch as low as 3 percent."
CAAM is lobbying the State Council, China's cabinet, to extend the policy if necessary.
The Chinese central government introduced the tax stimulus measure in October 2015 which halved the tax to 5 percent on purchases of passenger vehicles powered by engines no larger than 1.6L, in response to fears of a sharp slowdown to car demand.