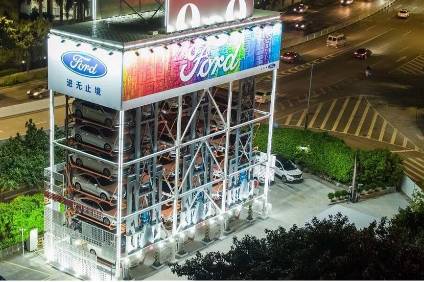 New vehicle sales in China fell by 11.6% to 2.39 million units in September from strong year-earlier sales of 2.71 million units, according to data gathered by the China Association of Automobile Manufacturers (CAAM).
This is the third consecutive monthly decline for the Chinese market, however, and comes at a time when some key economic indicators have shown slowing growth and with rising uncertainty in the market increasing due to rising trade tensions with the US.
Import tariffs on vehicles were cut from 25% to 15% in July, but were increased to 40% on US imports as part of rising protectionism between the world's two largest economies. The IMF recently cut its GDP growth target for China to 6.2% in 2019 from 6.4% previously.
In the first nine months of the year the market is estimated to have expanded by just 1.3% to 20.49 million units, albeit from record levels of 20.22 million units in the same period of last year.
New-energy vehicles were up by 81% at 721,000 units in the nine-month period, reflecting generous government incentives.
The key concern is where the market goes from here. CAAM has pointed out that year-earlier comparisons will get increasingly tough in the fourth quarter and that its 3% growth forecast for the full year is unlikely to be achieved.
Major brands have reported sharp losses, including Ford which reported a 43% drop in sales to 64,383 units last month. General Motors, which no longer reports monthly sales, said its sales in China fell by 14.9% year-on-year in the third quarter to 835,934 units.
Nissan's sales were down by 0.8% in September but were up by 7.4% at 1,095,578 units year-to-date.