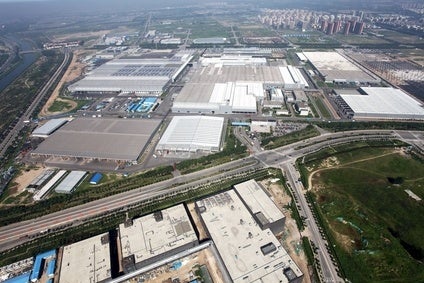 China's BAIC Motor plans to buy a significant stake in Germany's Daimler AG by the end of the year, chairman Xu Heyi said at an event to mark the 10th anniversary of the two companies' Beijing Benz Automotive joint venture.
Daimler already has a 10% stake in the Beijing-based automaker, which is listed on the Hong Kong stock exchange.
The two companies agreed to strengthen their co-operation though cross-shareholdings as part of a series of agreements signed in 2013.
At the time, they also agreed for BAIC to increase its shares in Beijing Benz Automotive from 50% to 51% and for Daimler to increase its stake in Beijing Mercedes-Benz Sales Services from 50% percent to 51%.