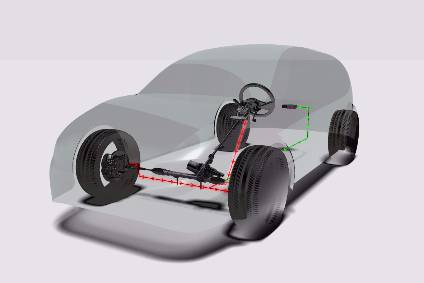 Power steering specialist China Automotive Systems said first quarter 2022 sales increased 4.7% year on year to US$136.4 million.
Gross profit was $14.7 million with a margin of 10.8%, compared with $19.7 million and 15.1% in Q1 2021.
Operating loss was $1.5 million compared to year ago profit of $4.2 million. The loss was primarily due to lower gross profits and higher operating expenses in 2022, CAS said.
Net loss was $0.06 million compared to a net profit of $3.2 million the previous year.
CEO Qizhou Wu said: "We continued to achieve sales growth in a difficult market as our products target diversified markets in China and abroad. In the first quarter of 2022, Chinese passenger vehicle sales increased by 9%, but commercial vehicle sales declined 31.7%, according to the China Association of Automobile Manufacturers."
"Our sales to Chery Automobile increased by 127.2% as they purchased more steering units. Sales of our electric power steering (EPS) products rose by 66% while our Henglong KYB subsidiary's EPS sales increased by 63.7%. EPS sales has now increased to 30.1% of our total sales, up from 19.0% in the same quarter last year. While sales to North American customers declined by 7.1%, our South American sales continued to grow in the first quarter of 2022.
"The temporary COVID-19 lockdowns in China have created a challenging environment in the near term," Wu added.
Loss from operations was $1.5 million in the first quarter of 2022, compared to income from operations of $4.2 million in the first quarter of 2021.
Outlook
CAS reduced revenue guidance for the full year 2022 to $490 million from $510 million "due to the economic impact of COVID-19 and foreign exchange volatility".