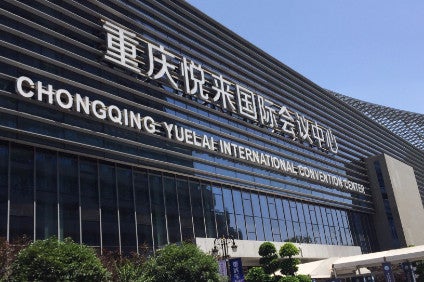 Former India Hyundai president, BVR Subbu, says China has real export potential with its burgeoning expertise in the field of new energy vehicles [NEVs].
Partly driven by an urgent need to tackle major pollution in its mega-cities, China is fast developing its EV sector and needs to find ways to make its products attractive abroad, maintains Subbu.
"China has reached a point of inflexion perhaps, where it could take on world markets," said the ex-Hyundai India chief at the recent Global Automotive Forum in Chongqing, central China. "Where exports are headed is typically an indication of the types of sophisticated industries.
"Chinese industry should think about a sustainable drive – can Chinese industry make that happen? After World War 2, the [US aid] Marshall Plan, they acquired huge capacity in Europe. On the other hand, you had German, Japanese and Korean companies who were faced with much smaller markets.
"Exports were an absolute imperative. China's automotive industry is at that point I believe – which way do they want to go? Clearly, competencies have been created, particularly in NEVs.
"India's automotive market is one eighth of China, yet India exports 500,000 cars. Today, cars from India are sold all over Europe and they only reason they don't go to the US is shipping costs between India and the US…and they fact the US does not buy small cars India specialises in."
Subbu also praised the Indian supplier sector to aid that competitive element, which he maintained produced components 25% cheaper than Europe for example.
"Unless Hyundai India brought down its costs, it would not have been possible to compete in European markets," he added. "At the point, it became very clear Hyundai India needed to improve its component cost base.
"Today there are a lot of Indian component companies who operate at five parts per million levels – in most cases these are Indian companies. In China, you had most OEMs as joint ventures, where in India there were 100% JVs. These organisations were able to learn from their Japanese and German JV partners and absorb. This is the foundation of India's export success.
"There are two Indian global component giants. It has gone beyond purely cost efficiencies and the Chinese automotive industry will have to have a far greater focus on quality if [it] is to make global growth possible."
The rise of NEVs in China is estimated to see numbers growing from around 300,000 sales last year to 1m by 2020.
Canadian supplier, Magna revealed it had been approached by 18 different companies alone on the subject.