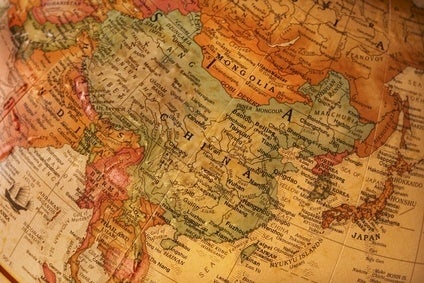 Speculation is mounting up to 10,000 cars may have been destroyed in Wednesday night's (12 August) massive Tianjin Port explosions, which are believed to have been the equivalent of 21t of TNT detonating.
Around 55 people including 17 firefighters are thought to have lost their lives in the gigantic explosions, which ripped through a hazardous materials warehouse in the key automotive port of Tianjin, around 120km North East of Beijing.
Renault yesterday confirmed "at least" 1,500 of its cars were destroyed in the blast, which was contained by around 1,000 firefighters, while it also appears the Chinese military has become involved.
Reports are circulating Hyundai and Volkswagen cars were also involved in the fireball, although neither of the automakers was immediately available for comment.
"For the moment we have nothing else," a Renault spokeswoman told just-auto from Paris. "We hope to have more elements this afternoon. We have still 1,500 vehicles [destroyed].
"I saw the declaration of China that was made on the site, thanking the firemen for helping the local population."
Despite the paucity of details, Renault did confirm "the majority" of the 1,500 lost vehicles were Koleos SUVs, while pictures have emerged from China of thousands of burnt out vehicles standing in carbonised rows at the port.
Translated information from the Tianjin Municipal People's Government indicates some ten local schools have had to be temporarily relocated, while around 6,000 displaced people are being housed in shelters.
The enormous number of infernos required 151 fire engines to help douse the worst of the flames, while the aftermath shows an apocalyptic vision of destruction, which has clearly devastated the area.
Coincidentally, British Foreign Secretary, Philip Hammond was visiting Tianjin at its Airbus aircraft factory just two hours before the colossal series of explosions and later gave his reaction to events at the port from the Chinese capital.
"I express my deep condolences for the tragic loss of life and the hundreds injured in the Tianjin explosions," said the Foreign Secretary.
"I was in this vibrant city, meeting local workers at the Airbus factory, just hours before the explosions happened and pay tribute to Tianjin emergency workers who have been fighting fires and treating casualties.
"There are no reports so far of any British injured but consular staff are working urgently to establish whether any have been caught up in this terrible incident."
Pictures also show severely damaged cars with all windows blown out being driven on nearby roads.