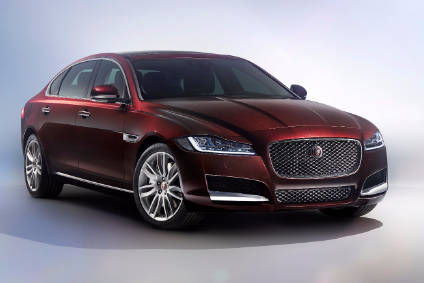 Chery Jaguar Land Rover Automotive plans to expand production capacity, according to a local media report.
China Daily said rising sales had prompted Chery Jaguar Land Rover to start planning a capacity increase to better meet the needs of Chinese consumers and deliver on its long-term commitment to the local market.
The project will involve building a second trim and final assembly shop and expanding the existing body shop, boosting capacity by 50% or 70,000 vehicles a year.
The report said Chery Jaguar Land Rover was one of the first manufacturers in China to industrialise the internet of things with integrated IT solutions covering all aspects of production including quality control and logistics.
"Through our Phase II Capacity Expansion Project, Chery Jaguar Land Rover is bringing new energy-saving materials and fuel-efficient technologies to China," Chen Xuefeng, deputy president of Chery Jaguar Land Rover, told China Daily.
"This will not only drive our technological development and enhance our intelligent manufacturing but also contribute to the upgrading of China's auto industry."
The project will create another 2,000 jobs, increasing the workforce to 6,000.
Established in November 2012, the automaker, whose factory was opened officially in October 2014, is a 50:50 joint venture between China's Chery Automobile and Tata Motors' British premium brand manufacturer Jaguar Land Rover.
It was the country's first Sino-British premium automotive joint venture and also China's first automotive manufacturer to produce and sell two premium car brands.
Within 18 months of starting production, the automaker had launched three new Jaguar and Land Rover models – the Range Rover Evoque, the Land Rover Discovery Sport and the China-only, long wheelbase Jaguar XFL – at a pace unrivalled in the car industry, the paper noted.
Murray Dietsch, president of Chery Jaguar Land Rover, said the XFL, which was launched in August, gives the automaker "the opportunity to directly compete with Audi, Mercedes-Benz and BMW, which is exciting for us".
The XFL has proved a hit with Chinese buyers, opening a new chapter in dual-brand operation.
Dietsch said all three nameplates have been well received in the market.
Jaguar Land Rover's sales in China to date in 2016 have exceeded 100,000 vehicles, up 30% year on year. About 50% of sales were locally built models.
"This tells us that Chinese consumers absolutely value localised models which gives us a lot of encouragement," Dietsch told China Daily.
The joint venture has adopted green manufacturing and developed technologies and equipment for energy conservation, environmental protection and sustainable development.
To introduce the Jaguar brand smoothly, it built the first purpose-built aluminium body shop in China.
"Based on our great corporate strength, we are fully confident in our future," added Dietsch.
"We will launch at least one new model every year until 2020 and continue to provide Chinese consumers with superior products and services beyond their expectations," he added.
See also:
Chery Jaguar Land Rover officially introduce Land Rover Discovery Sport