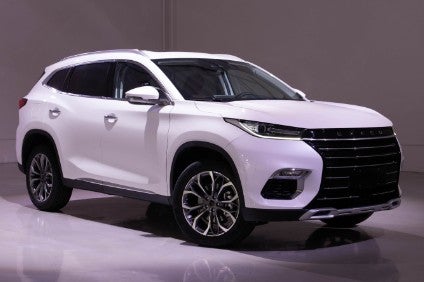 A new automotive operation in North America formed by HAAH Automotive Holdings to distribute, sell and service vehicles under the brand name Vantas has promised to sell models assembled in American factories.
HAAH has a technical cooperation agreement with Chery Automobile and will base its vehicles on the Chinese automaker's Exeed platform, using "global resources and technologies targeted specifically at United States and Canadian consumers".
A premium SUV will be the first model to be sold in the US and Canada. Engineering development for homologation in the US has already begun.
An online sales process will use HAAH's digital platform with cloud-based system which combines ERP and a dealership management system (DMS) to support the brand and its dealer operations.
HAAH claims the system is unique because it uses an integrated and open API platform which will "provide real time transactions and visibility for all users increasing speed and precision".
"This system is the next generation in the automotive industry," the claims continue.
"It will provide a 360-degree view of customers for dealers and Vantas personnel with each having access to a single version of the data to provide customer excellence for service and support.
"Sharing this data allows HAAH to offer a new, transparent, customer friendly selling process, faster handling of customer purchase and service issues, and improved dealer parts fulfillment."
The Vantas brand will use Chery technology including 'Intelligent Connected' for safety and driver assistance, autonomous driving and, in the future, new energy vehicles.