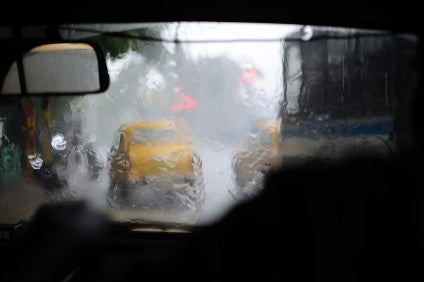 Heavy rain in Chennai will disrupt vehicle manufacturing in 'India's Detroit' because subsequent flooding disrupted parts production for automakers.
Vehicles outout this month will be lower due to a shortage of components, Vishnu Mathur, director-general at the Society of India Automobile Manufacturers, told Bloomberg in New Delhi on Friday. PriceWaterhouseCoopers estimated over a third of India's production comes from the Chennai region and it would take at least a month for production to return to normal, the report added.
Unprecedented floods this month tripled Chennai's seasonal rainfall and Renault and Nissan Motor have said Thursday they lost output of 10,000 cars at their joint factory after it had to shut for seven days in November and December.
"There will be a significant impact on car sales, both domestic and exports, from the flooding in Chennai," Abdul Majeed, a partner at PriceWaterhouseCoopers in Bengaluru, told Bloomberg. "The extent of damage is still being assessed."
Renault-Nissan, which resumed production on 6 December after flood disruptions earlier this month, said some of its smaller suppliers had been "adversely affected" and it was helping them get back on track. There was no damage to its factory and warehouse, it said.
A Chennai resident told just-auto last week that floods had made commuting extremely difficult – the annual monsoon earlier in the year is notorious for bringing the country's packed rail routes to a standstill – and many businesses were operating with "skeleton staff".