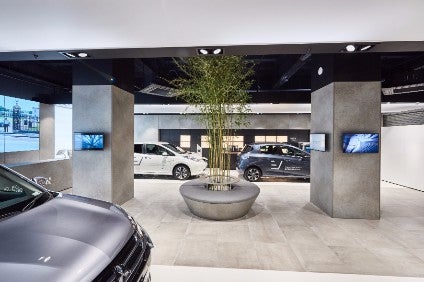 Claimed as the UK's first multi-brand electric vehicle showroom, the Electric Vehicle Experience Centre, operated by charge point operator Chargemaster, opens in the Centre:MK shopping centre in Milton Keynes on 22 July.
The company said it would be run by "a team of professionally-trained EV gurus" providing information and advice and visitors would be able to test EVs.
Open seven days a week, the centre would educate visitors on the benefits of driving an EV, supporting the Milton Keynes' plan to be the country's first 'Go Ultra Low City'.
Chargemaster insisted its gurus would only "educate, inform and advise visitors in a relaxed environment, with no sales pressure".
The town wants electric vehicles to make up 23% of all local new car sales within five years.
The centre will initially show BMW i, Kia, Mitsubishi, Nissan, Renault and Volkswagen EVs with the option to test cars on local roads. Information about local charging infrastructure, including two EV charging hubs, free EV parking and grants for home and workplace charging will be provided.