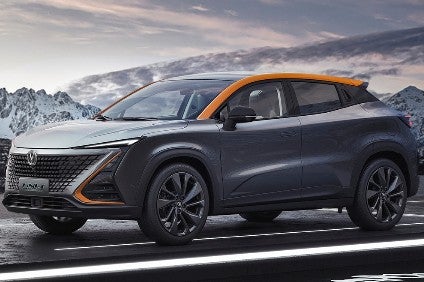 China's Changan Automobile has unveiled its new UNI-T flagship passenger car which it said would be the country's first mass produced Level 3 autonomous driving vehicle.
Level 3 autonomous driving systems allow vehicles to self drive in certain road conditions such as on highways and in congested traffic conditions.
The Changan technology allows drivers to take their eyes off the road and hands off the wheel for long periods at speeds of up to 40km/h (25mph) to focus on things other than driving although human intervention may still be required.
The UNI-T, scheduled to go on sale in June, is a four-door sedan fitted with an in house developed computer system that processes live feeds from 12 ultrasonic radars, six cameras and five millimetre wave radars to detect other road users, road markers and obstacles.
A number of automakers, including Ford and Volvo, are said to have delayed the introduction of Level 3 due to safety concerns.
Level 3 is seen as a precursor to more fully automated driving systems such as Level 4 and Level 5 which face significant regulatory hurdles before they would be allowed to go on sale.