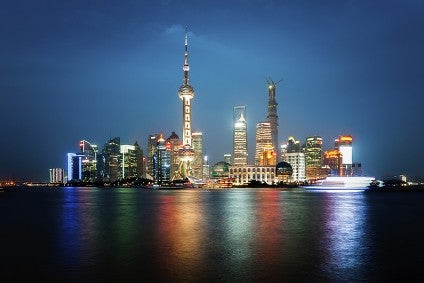 The 2018 Consumer Electronics Show Asia hosted multiple car, concept and automotive technology world premieres.
Tier suppliers
Continental presented a number of technologies which demonstrated how AI will shape the mobility of tomorrow. The supplier's showcase included its fifth generation multifunction camera that relies on neural networks and smart algorithms as well as traditional computer vision processes to understand pedestrians' intentions and gestures.
In-vehicle infotainment technologies specialist AllGo Systems demonstrated its latest multimedia, connectivity and mirroring middleware solutions for the automotive market, including its Virtualized Android O for eCockpit, External Connectivity Manager, and multi-display solutions.
Bose showcased a number of concepts, including ClearVoice (a system that recognises the driver's voice and filters out other sounds, so that phone calls and voice commands can be better understood) and SoundTrue (that can improve the sound quality of digitally compressed music).
Dura Automotive showcased an infotainment platform for AVs, a scalable ADAS platform and a rear seat entertainment system.
Electronics supplier Desay SV Automotive held a conference to announce its new Internet of Vehicles (IOV) strategy.
Magneti Marelli used the Shanghai showcase to demonstrate its latest advances in the HMI and e-cockpit arena (i.e. the evolution towards multi-display systems), autonomous driving technologies (using sensor data fusion), smart automotive connectivity and lighting, and powertrain technology for GDI systems, water injection and hybrid-electric mobility.
Mitsubishi Electric was another Tier 1 showcasing new technology. In particular, a new LED headlight module.
Taiwan's WiseChip Semiconductor Inc revealed its latest OLED flexible display solutions that can be used in a variety of applications, including automotive.
OEMs
More information on the car below can be found by searching PLDB, just-auto's global vehicle database. Simply click on the link at the end of this list.
Byton K-Byte: futuristic sedan with retractable LiDAR, which the company calls LiGuards. Mounted behind the front wheels, the LiGuards deploy when the car is put into AD mode. After parking, they are retracted. An additional function is the ability of the LiGuards to be "illuminated for a range of specific purposes, such as signaling pedestrians." As well as the LiDAR in the front wings/fenders, a roof-mounted so-called 'LiBow' features. This elegant, slim central rail carries front and rear facing lidar sensors.
Future Mobility, the company behind the Byton brand, is working with Aurora on Level 4 semi-autonomous technology, hoping to have it ready for production in the early 2020s.
Future product program intelligence
Additional data on vehicle lifetime and future product plans, such as code names, production plants and expected annual build, are available in PLDB from QUBE.