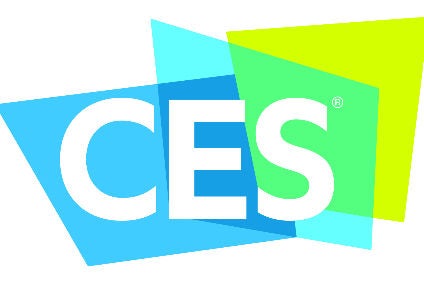 The 2017 Consumer Electronics Show in Las Vegas, open to the public between 5 and 8 January, hosted multiple car, concept and automotive technology world premieres.
Amazon is teaming up with Ford to offer consumers the ability to access their car from home, and call up other features from their vehicle via Alexa (Amazon's cloud-based voice service).
AT&T, Delphi and Ford announced at CES that they are developing a new capability to enhance Vehicle-to-Anything (V2X) communications.
Audi, like its parent company, has partnered up with Nvidia (see below) and presented the Q7 deep learning concept.
BMW Group gave 'HoloActive Touch' gesture control a world premiere at CES. The company also announced an alliance with Intel and Mobileye for the testing of a fleet of autonomous 7 Series sedans. The firm's round up of its innovations for CES can be seen here.
At the 2016 CES, Faraday Future showed a hypercar concept which it claimed had electric motors that produced a combined 1000hp. The all-wheel drive design study was called the FFZERO1. At the January 2017 event, two prototypes of a large crossover were revealed.
The electric vehicle start up plans to manufacture vehicles at a 900-acre site in Nevada about 30 miles from downtown Las Vegas. Faraday Future had intended to spend as much as US$500m to have the North Las Vegas vehicle factory built. The company is controlled by Chinese tech billionaire Jia Yueting. In addition to selling its vehicles in the US, FF says it plans exports to China. In December 2015, the state of Nevada approved a package of incentives worth US$215m for Faraday Future's manufacturing plant. The site was graded but due to a cash crisis, no construction has commenced. The company insists it has delayed its plans rather than cancelled them.
FCA has announced the Chrysler Portal as a world premiere for CES. This is a self-driving EV prototype of a futuristic looking minivan. A six-seater, the Portal has the ability to steer, brake and accelerate automatically in certain conditions. The seats, developed by FCA and Adient, are perhaps the most novel items in this vehicle. Each is on dual parallel tracks and the base swivels so that it is stowed vertically. FCA also displayed other technology at CES.
Ford announced details of the Fusion Hybrid Autonomous Development Vehicle, ahead of the concept's debut. The car featured updated tech including new LIDAR sensors.
Ford Motor Company and TMC used CES to announce a tech alliance. The OEMs are forming SmartDeviceLink Consortium. This is "a nonprofit organisation working to manage an open source software platform with the goal of giving consumers more choice in how they connect and control their smartphone apps on the road". Other firms in the alliance include FHI-Subaru Corporation, Mazda, Groupe PSA and Suzuki. Elektrobit, Luxoft, and Xevo are the first supplier members, while Harman, Panasonic, Pioneer and QNX have signed Letters of Intent to join.
Honda, which was the first established OEM to announce a world first for CES 2017, revealed a small, boxy concept which it calls NeuV. There is further information on what the company also terms its 'Cooperative Mobility Ecosystem' here.
Hyundai Motor Company showed an autonomous version of its Ioniq hatchback and announced all manner of other technology including a so-called 'hyper connected car and smart house'. HMC has partnered with Cisco for connected car technology. The Korean firm also showed a folding scooter which slots into the door of the Ioniq, plus wearable robots, and a Healthcare Cockpit.
Eli Electric, an EV start-up, announced the Zero at the show. The two-seater car looks a lot like a modernised version of the five year old Renault Twizy.
As for Groupe Renault, there were some debuts, with details of innovations by it and what it terms its 'strategic technology partners – OSVehicle, ARM, Pilot and Sensoria' – here.
Mercedes-Benz announced new technology at the show, including innovations in AI, autonomous driving and health monitoring. Meanwhile, Mercedes-Benz Vans displayed its Vision Van, first seen in September 2016, and also noted a partnership with Starship Technologies, a delivery robot start up.
Nissan had much to talk about and demonstrate at the show, with two separate presentations. The first of these concerned Intelligent Mobility, while the focus of the second was a package of five announcements by Carlos Ghosn. There was a curious amount of publicity over the 'news' that there would be a second generation of the Leaf electric car. The existing model is more than six years old now and therefore obviously coming up for replacement. The incorporation of ProPilot was the sole piece of news in a release issued by some Nissan divisions around the world.
Rinspeed showed the Oasis, a self-driving electric small car which has a garden on the top of its dashboard and various components supplied by ZF.
Schaeffler gave its Bio-Hybrid a debut. This is a 'compact mobility solution' for urban areas. A covered mini-vehicle, it offers protection from the weather while four wheels provide high driving stability. At just over two metres long and 85 cm wide, it occupies very little space. Propulsion is via an in-house-designed electric powertrain. The Tier 1 also displayed a rolling bearing, its core product, which is becoming a sensor for future networked automobiles. Sensor coatings incorporated in the bearings at a microscopic level allow them to measure torque, revolutions, forces and temperatures – and thus supply invaluable data.
The Concept-i was developed by CALTY in California, and is an AI showcase from Toyota. Concept-i avoids screens on the central console to reveal information when and where it's needed. Coloured lights in the footwells indicate whether the vehicle is in automated or manual drive; blind spot views are projected onto the internal B pillar and there is a next generation head-up display.
ZF and Nvidia have teamed up to develop AI systems for the transport industry. Unveiled at CES was the ZF ProAI for highway automated driving. This was the German supplier's first system developed using Nvidia AI technology. The Volkswagen Group is also involved with Nvidia in the area of AI tech.
Volvo Cars and Autoliv have announced the launch of Zenuity, a JV which will develop software for autonomous driving.