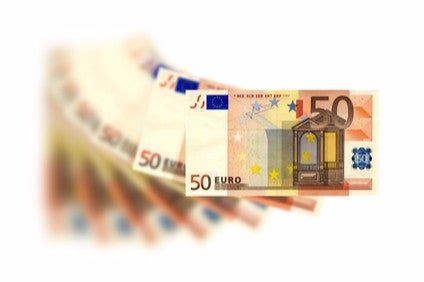 Hungarian Tier 2 supplier, Videoton Holding says it has hugely upped its automotive presence in the last three years as the booming Visegrad countries continue to meet burgeoning demand from OEMs and mass-manufacture suppliers, although warns its pricing structure may have to be reviewed.
The Visegrad Four: Hungary, Poland, Czech Republic and Slovakia are currently engaged in an intense battle to retain staff as overseas manufacturers base themselves in the region to take advantage of a skilled workforce, which by Western European standards, is relatively low cost, but new pricing challenges are fast becoming apparent.
"In automotive, we are Tier 2, so we are somewhat different," said Videoton business development director, David Schnaider at last week's Central and Eastern European Automotive Forum organised by Adam Smith Conferences in Prague. "As for automotive, we add [ed] 70% in the past three years to turnover. We don't know the future but at least it [present] is a success for us.
"In recent years we contribute to the value processes of our customers. Manpower, efficiency and sustainability are the challenges for today. Many of us are facing problems trying to find good people to cope with the challenges [and] a couple of years [ago] we had much more qualified people than we have now."
Schnaider also cautioned after Tier 2s such as Videoton had provided price reductions in the past after weathering the recent severe recession, it was now time to look ahead to the next decade and discuss a potential hike in the cost of its products, although he conceded this was an issue with which to proceed with caution.
"There is another conflict," he added. "We have been providing decreases in our pricing cost – now it is time to make commitments for the next eight years – in automotive we are talking about that time span. The question is whether it is possible to do it at all today on a level where we were six years ago.
"It is a sensitive topic to go to your customer and say, actually, we may need to review, find a way to get this sustainability. Exchange rates are not really supporting this any more – we have a quite stable exchange rate for the past 22 years; this does not really help to impact cost of labour."
Involved in electronics, stamping, plastic injection moulding, machinery and battery pack assembly among other disciplines, Videoton has served the passenger car, light commercial vehicle, truck and bus markets since 1988, with locations in Székesfehérvár, Budapest, Nagyvenyim, Törökszentmiklós, Veszprém, Kaposvár (Hungary) and Stara Zagora (Bulgaria).
The company also provides outsourcing solutions for labour intensive operations in Hungary, Bulgaria and Ukraine.