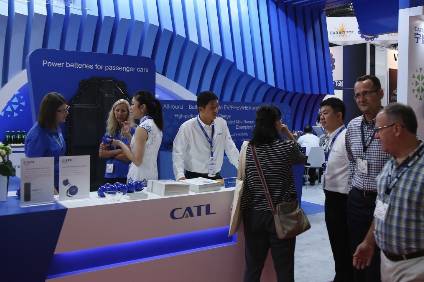 Chinese electric vehicle (EV) battery manufacturer Contemporary Amperex Technology Ltd (CATL) said the first customers for its new Qilin 1,000km (620 miles) battery would be local EV startups Li Auto and Hozon New Energy Automobile.
CATL is the world's largest EV battery manufacturer with an estimated global market share of around 32%, thanks to its dominant presence in the world's largest EV market where sales exceeded 2.9 million units last year.
It unveiled the new battery last week while also announcing it had successfully raised CNY45bn (US$6.7bn) to fund manufacturing investment and further R&D.
The company claimed the Qilin provides EVs with a range of over 1,000km (620 miles) on a single charge which is expected to be the longest range on the market when it goes into production next year. It was also said to be faster charging, safer and more durable than existing batteries. Its energy density of 255 watt-hour per kg is 13% higher than Tesla's new 4680 battery.
CATL unveiled the Qilin at a time when the company was facing increasing tough competition in global markets, particularly from South Korean manufacturers such as LG Energy Solution, SK On and Samsung SDI, especially in the US where they have invested heavily to establish strong partnerships with the local auto industry. Its key domestic competitors include BYD and China Aviation Lithium Battery.