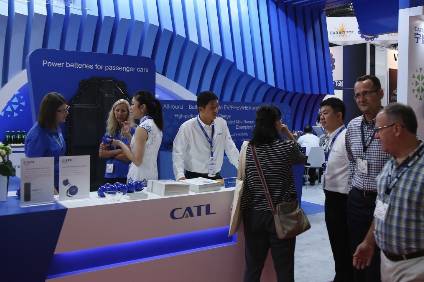 China's Contemporary Amperex Technology (CATL) plans to invest in an electric vehicle (EV) battery plant in Mexico to supply US based automakers, according to widespread reports.
The world's largest EV battery manufacturer has been slow to respond to the expansion of its main rivals in fast growing North America where LG Energy Solution, SK On, Samsung SDI and Panasonic have announced major strategic partnerships and investments over the last year.
Bloomberg said CATL had earmarked US$5bn to build a plant in Mexico to supply Tesla and Ford with Ciudad Juarez in Chihuahua and Saltillo in Coahuila the main potential locations. A plant in Ciudad Juarez would have easy access to the new Tesla factory in Texas.
Earlier this year, CATL received approval to produce battery cells in Thuringia, Germany, bringing its investment in that country to EUR1.8bn. The new factory is being built alongside an existing CATL plant, the company's first overseas, which assembles battery cells into complete modules.
Local analysts in China suggested CATL was ramping up overseas production to get closer to the foreign operations of its customer which are ramping up EV production in North America and Europe.