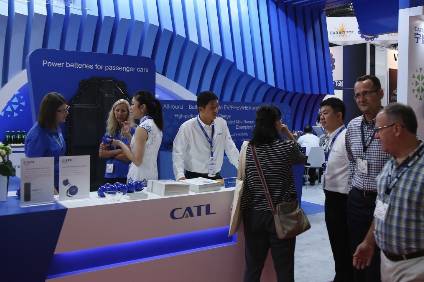 Contemporary Amperex Technology Company Limited (CATL), the world's largest manufacturer of electric vehicle batteries, is reported to have established a production base in South Korea to supply EV batteries to Hyundai Motor Group.
This follows an announcement by Hyundai in February that it had chosen both CATL and SK On as key battery suppliers for its E-GMP purpose-built EV platform, with battery deliveries expected to begin in 2023.
The facility, CATL's fifth overseas after Japan, USA, Germany and France, supplies ternary and lithium-iron phosphate batteries to Hyundai according to reports citing a source close to the company.
Major South Korean EV battery manufacturers including LG Energy Solution, SK On, Samsung SDI are investing heavily to increase their share of the global EV battery market and compete more effectively with CATL, which is estimated to have a 32% share of the global EV battery market.
The presence of the Chinese battery manufacturer in their home market will come as a major wake-up for the local manufacturers.
Last month CATL signed an agreement to allow South Korean parts maker Hyundai Mobis to use its cell-to-pack battery technology, which directly integrates cells into packs without the use of modules. This is said to improve the system's energy density, simplifies manufacturing and helps reduce costs.