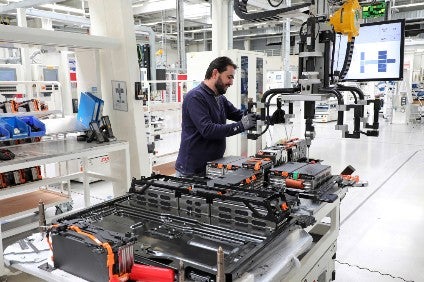 Chinese battery manufacturer Contemporary Amperex Technology Company (CATL) announced a series of agreements to secure future supplies of raw materials, according to local reports, as global demand for electric vehicle (EVs) continues to accelerate.
CATL was reported to have signed a deal worth almost US$300m to acquire Canadian mining company Millennial Lithium at C$3.85 per share, outbidding an earlier CAD3.60 offer made by China's Jiangxi Ganfeng Lithium Company, one of China's leading producers.
Earlier this week, Australia's AVZ Minerals announced it had secured US$240m in funding from a private investment firm partly owned by CATL to develop its concession in the lithium rich Manono region of the Democratic Republic of the Congo, giving Suzhou-based CATH Energy Technologies a 24% stake in the project.
CATL had previously acquired stakes in Lithium Corporation, which has concessions in Argentina, Canada's Neo Lithium Corporation and Australia's Pilbara Minerals.
All global battery manufacturers including CATL are scrambling to secure future supplies of raw materials to feed growing worldwide demand for EVs with vehicle manufacturers ready to sign multi-billion dollar contracts with companies offering both the most advanced technology and the ability to guarantee supply.