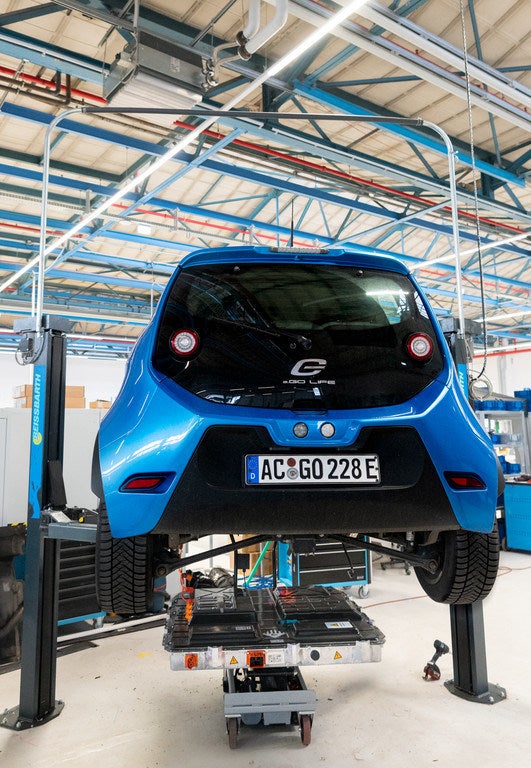 China's leading manufacturer of electric vehicle (EV) batteries, Contemporary Amperex Technology (CATL), launched a battery swap service this week targeting owners of battery powered electric vehicles (BEVs).
The group's CATL Service Technology subsidiary said it planned to roll out the 'Evogo' service initially in 10 cities across China.
The company said the service would be open to all EV brands and estimated it would be compatible with around 80% of the EV models currently in use.
It added the service would be compatible with all EVs scheduled to be launched in the next three years.
CATL supplies batteries to EV makers such as Tesla and Nio which also have their own battery swapping networks in China.
Battery swapping offers a key advantage over recharging stations, including quicker turnarounds as well as allowing consumers to buy an EV without a battery at a lower cost and subsequently subscribe to a battery lease programme.
Evogo users download a mobile app to access the service and can choose to swap between one and three battery blocks depending on their range requirements. Each block offers a range of around 200km (120 miles) in theory.