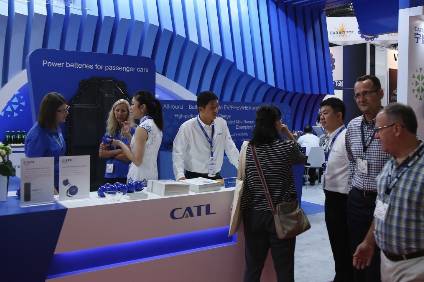 Contemporary Amperex Technology Co Ltd (CATL) has revealed plans to raise CNY58.2bn (US$9bn) in a share placement with private investors, according to local reports.
China's largest automotive lithium-ion battery manufacturer confirmed it will invest the funds in new production capacity, to expand its R&D capabilities and to increase its current working capital. The company said it plans to build five new five lithium-ion battery manufacturing plants in China and overseas.
CATL confirmed in a filing to the Shenzhen Stock Exchange on Friday that it will issue a maximum of 232,900,780 new shares, or 10% of its current equity capital, to no more than 35 investors – subject to regulatory approvals.
Earlier this year CATL said it plans to invest CNY39bn to build three new battery production facilities in China, the largest of which was to be a CNY17bnin Ningde in Fujian province. A further CNY12bn was announced for a plant in Liyang in Jiangsu province, while CNY10bn was to be invested to expand the existing Yibin site in Sichuan province.
The company was more recently reported to be planning a new EV battery plant in Shanghai to supply automakers in the area including Tesla, while it began construction of a 14 GWh plant in Munich, Germany, to supply EV batteries to BMW.