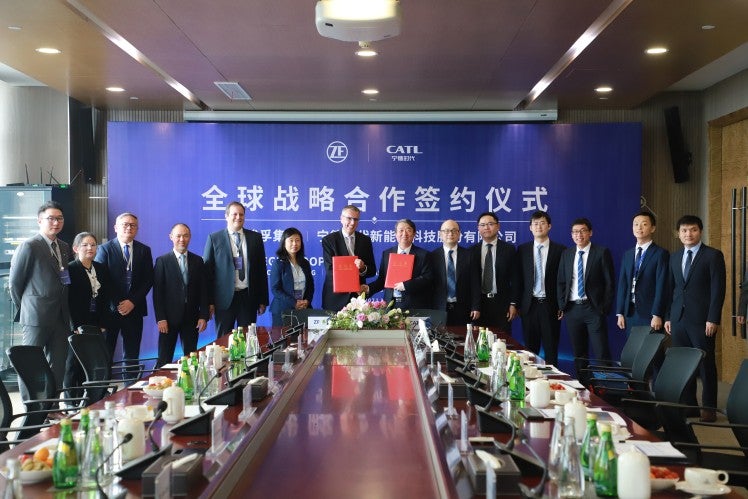 Contemporary Amperex Technology Co Ltd (CATL) signed a deal with ZF to collaborate in the global automotive aftermarket to provide services for the growing number of electric vehicles (EVs) worldwide fitted with CATL batteries.
In a statement, the EV battery manufacturer said the agreement "represents an important step in CATL's globalisation strategy. It aims to improve the core competitiveness of both CATL and ZF in the e-mobility sector".
CATL said the two companies would join forces to develop aftermarket service networks for EV batteries in major markets, as well as "battery-related training, connectivity and re-purposing".
The agreement would allow CATL to rapidly strengthen its aftersales capability and efficiency by using ZF's network of 10,000 aftermarket outlets. ZF would benefit by increasing its exposure to a segment with significant growth potential.
CATL added the agreement provided for "ZF and CATL to facilitate mutual transfer of knowledge and expertise to enable the establishment of a sustainable ecosystem and with that an attractive mobility experience for everyone".
President Zhou Jia said: "The [deal] with ZF is an important step towards developing a global comprehensive value chain of batteries."
Holger Klein, a ZF board member, said in a statement: "Together with CATL we will bring the global footprint and leading service [products] of our aftermarket division further into play."