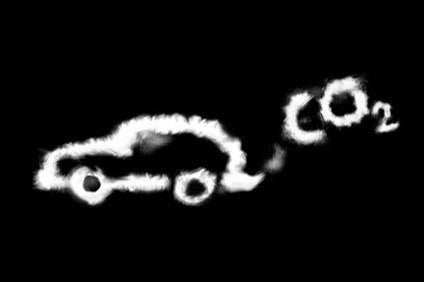 Carmakers in Europe may be tempted to alter the model mix of their vehicle sales in Europe in order to prepare for tougher average fleet CO2 targets that will apply in the EU from 2021.
Car companies in Europe face a big challenge to hit the EU's 95g/km CO2 industry average for 2021, with their individual company targets calculated on a group-wide basis with allowances for vehicle weights. For each gram of CO2 that they are over their average limit, a fine of EUR95 will be imposed – multiplied by the company's unit sales. For some companies there could be a hit to bottom lines of hundreds of millions of euros.
Falling diesel share in the car market and a swing towards relatively CO2-heavy SUVs have acted as headwinds leaving companies facing the prospect of missing targets and incurring large fines.
As well as arrangements to 'pool' volumes (eg FCA and Tesla), manufacturers who calculate they will miss targets may opt to push volumes on low-emission vehicles at below profit margins in the run-up to 2021.
LMC Automotive analyst Al Bedwell notes that the rapid decline of diesel has put manufacturers in a difficult position as 2021 gets closer. "Of course, all OEMs have been working for several – or many – years towards achieving their 2021 CO2 target and have spent vast sums developing low-emission vehicles and technologies to facilitate this," he says. "Unfortunately, car buyers and leasers in Europe have not uniformly co-operated with this strategy in the way that carmakers would have liked, preferring to buy vehicles that have pushed average CO2 emissions in the wrong direction in both 2017 and 2018. The decline of diesel car sales has amplified the problem significantly."
"I think we may see some market distortion, starting from this year, as the scale of the problem becomes fully apparent."
Bedwell says some OEMs may find themselves in a situation where offering low-carbon vehicles to the market at prices that almost guarantee sales looks like the lesser of two evils. "I think we may see some market distortion, starting from this year, as the scale of the problem becomes fully apparent. We are already hearing that some low-volume, high-CO2 vehicles will be deleted from sale.
"The flip side of this coin would be to forcefully promote the sale of cars with very low or zero tailpipe emissions. BEVs, falling into the latter category, are prime candidates. More will enter the market this year and several will be small vehicles that might be offered with highly attractive lease rates in order to stimulate demand. Taking preparatory actions to reduce the level of fines in Europe will be moving towards the top of OEM strategic aims over the next few years."
Al Bedwell will be speaking at LMC Automotive's conference on 16 May 2019 in Frankfurt. More details.
See also: FCA and Tesla to 'pool' ahead of tough EU CO2 emission rules