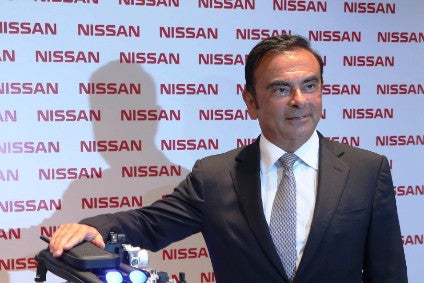 On the face of it, he is already a pretty busy guy, but Renault, Nissan and Alliance chief Carlos Ghosn is set to add a new responsibility to his bulging work portfolio. Reports say that he is set to become chairman of Mitsubishi Motors Corp (MMC).
Nissan is acquiring a 34% stake in MMC (the deal to be completed by the end of this month), which is in crisis following an admission that it improperly measured fuel economy in official tests for small cars sold in the Japanese market.
MMC has lately revised its forecast for a larger financial loss this year on the back of costs related to the scandal.
Mr Ghosn, who is 62, serves as chairman and chief executive officer at Nissan and Renault, and also leads their Alliance. He has a reputation for cost-cutting.
Nissan has asked Osamu Masuko, Mitsubishi's chairman and president, to stay on as president, the Nikkei news agency reported. Nikkei also reported that Mitsubishi's board is due to sign off on the decision after a shareholders meeting in December.
With the planned investment, Mitsubishi will effectively join the Nissan group.
The Nikkei noted that Ghosn will be directly involved in running Mitsubishi, working to change the company's culture and explore alliance synergies.
A strategic alliance between the two was announced in May.