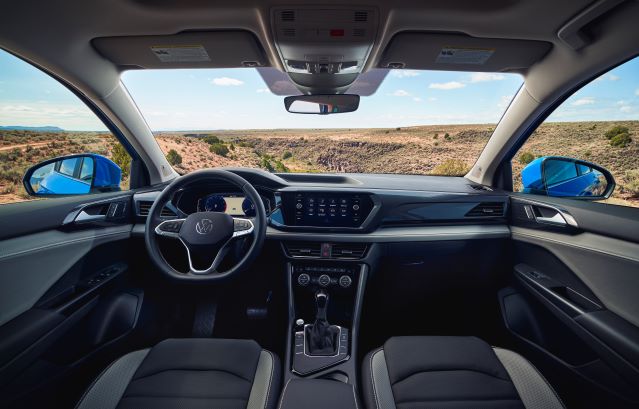 Volkswagen's automotive software and technology company CARIAD and the geolocation technology specialist Tomtom said they were co-developing a "navigation product" for the VW Group.
It will combine TomTom's expertise in hybrid navigation and traffic services, with Cariad expertise in "premium user experience and vehicle integration".
The multi-year deal covers all markets bar China and is the continuation of long  standing cooperation as TomTom has supplied a traffic service for many years.
Cariad, which is working on software and hardware platforms for all group brands, will develop the navigation UI/UX as well as the map visualisation for each brand.
By 2030, Cariad aims to connect up to 40m vehicles globally to the group's automotive cloud.
TomTom navigation will integrate into the group's digital cockpits, with frequent over the air updates. The cloud navigation uses super fast, up to date routing and real time traffic information, to deliver the most accurate guidance and estimated times of arrival. When no data connection is available, the system switches to onboard software, making it available under all circumstances.
Francisco Moreno, head of navigation at Cariad, said: "We will bring many exciting innovations to market that will contribute towards a safer, more time-efficient and intuitive driving experience."
The first models with next generation navigation technology will be electric, on sale in 2023. These models will benefit from EV range and routing accuracy claimed to be far more precise than anything available today.
Development of other pioneering features including lane level navigation and lane dependent traffic as well as a more advanced and personalised EV experience are also under way.