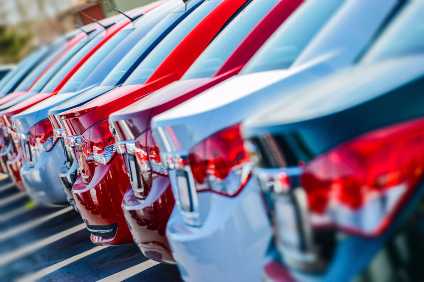 Car sales in Western Europe grew by 7% in May according to data released by LMC Automotive. The annualised selling rate bounced back to 14.5m units a year.
May's strong result follows a weaker April.
The German car market led the way with a 12.9% gain, for an annualised selling rate of 3.6m units, the highest SAAR for Germany since October 2009.
France also posted a strong result in May, with car sales up by 8.9%; Italy was up by 8.2%.
Market growth in Spain of 11.2% took the annualised selling rate for Spain to an impressive 1.26m units a year.
While demand firmed up across much of the European region, car sales in the UK were down by 8.5% ahead of a general election (June 8th), weaker economic growth and some squeeze to real disposable incomes. However, analysts note that the UK car market is cooling down off a very high base (May's annualised selling rate was still 2.3m units a year).
LMC raised its forecast for the West European car market in 2017 slightly up, to 14.36m units (from 14.29m forecast last month). That would constitute growth of 2.9% for the year and implies further demand strengthening through the second half (in the first five months, the car sales total is down by 0.6%).
"May's result for Western Europe appears consistent with economic data that continues to point to strengthening demand," said LMC analyst Jonathon Poskitt. "Confidence has also been boosted by election results so far this year in a number of countries.
"And as demand firms up in major eurozone markets and given the sterling-euro exchange rate, OEMs are a little less inclined to target the UK for volume – unlike the position a few years ago when the eurozone's economy was very weak. It's not too surprising to see the UK's car market starting to ease back after a period of unprecedented expansion.
"Of course, risks remain to the region's outlook, but there is some upside potential starting to emerge now."