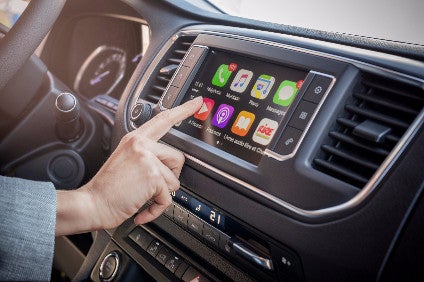 While infotainment systems and connectivity widgets take over our vehicle dashboards take it appears that the good old car radio is not ready to roll over just yet – because there is so far nothing to challenge it.
The AM/FM radio remains the top source for infotainment in the car, but daily use continues to steadily decline according to a survey from the In-Vehicle UX (IVX) group at Strategy Analytics.
The percentage of consumers who feel that an in-vehicle CD player is a 'must-have' feature continues to fall to historic lows. However, no new 'infotainment' source has clearly risen to take its place.
According to the report, Usage of In-Car CD Players Continues to Drop, but What Will Replace Them?, consumer appetite for in-car internet radio and connections for portable music players have both levelled off after strong growth through 2015 in the US, Europe, and China. Consumers' interest in digital radio in Europe and satellite radio in the US has also either remained steady or declined slightly.
Senior analyst and report author, Derek Viita, said though usage of in-car AM/FM radio had declined, it "remains tops for usage and interest, primarily driven by the desire for up-to-date traffic information without the data connection that most popular traffic apps require."
"The only source in the US and Europe that continues to show steady, though slow, growth in interest is an in-vehicle connection to apps. Apple CarPlay, Android Auto, and Baidu CarLife, which all can provide easy access to a user's preferred apps, are uniquely positioned to take advantage of this trend."
The survey found some of the trends indicated the value added (by ab infotainment feature) is not strong enough to warrant wide adoption or re-subscription. However, many of these trends were strong indicators current in-vehicle implementations are not usable or compelling enough to adopt for regular daily use.